Same Day Dentures

Tuscumbia, AL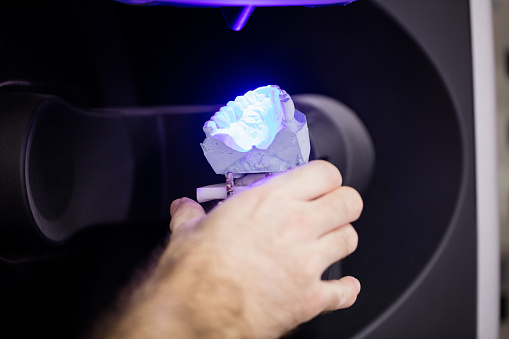 Dentures are one of the most common solutions for missing teeth. However, getting a traditional denture requires a lot of time.

Same day or immediate dentures are great alternatives to the more time-consuming traditional denture procedure. Same day dentures are conventional dentures with no waiting period.

Thus, they can be a fantastic confidence booster for those who have lost their natural teeth.

If you are a good candidate for this procedure, we will extract all damaged teeth in a day and install your new pair of same day dentures.

At Singing River Dentistry in Tuscumbia, AL, we will evaluate your condition, and if same day dentures are right for you, you can trust our team of dentists and professionals to perform a safe and effective procedure.


Should I Get Same Day Dentures?

Traditional dentures require you to wait a couple of days before you can have them fitted in your mouth.

Same day dentures can be fitted without this wait time. There is no difference in terms of quality or functionality.

However, you may have to pay a little extra if you want the dentures at such short notice. For you to get same day dentures, you may have to go through a few more steps compared to getting traditional dentures, but the wait time is reduced considerably.

Like with traditional dentures, a 3D image of your mouth is generated using a mold.

This 3D image helps with creating your dentures at the dental clinic itself. With traditional dentures, the mold is sent to another company and this is why you need to wait to get the dentures back.


Am I A Good Candidate For Same Day Dentures?

People that have lost teeth a while ago or have already undergone the process of tooth removal are good candidates for same day dentures.

If you've just had your teeth removed and you're tempted to get your dentures on the very same day, you may want to consider waiting a couple of weeks because your gums need time to heal and settle down.

While some professionals may even agree to give you the dentures on the same day, these dentures will loosen in a couple of weeks once your gums have healed completely.

Contact us for a consultation if you believe you might be a candidate for teeth extractions and same-day dentures. We will assess your condition, help you feel at ease, and walk you through the process while answering your questions.


What Are the Benefits Of Same Day Dentures?

One of the most obvious benefits of same day dentures is time and convenience.

When you're missing teeth, you can't wait to get your new set of teeth fitted in so you can go on to lead your life with confidence.

With traditional dentures, you've got to wait a while, and this can get daunting and frustrating at times. Same day dentures help reduce the frustration and wait time, giving you immediate results.

Whether you are looking for partial dentures or permanent complete dentures, you can get them both fitted on the same day, however, this depends on the condition of your mouth and whether or not your gums have healed.

Permanent dentures are permanently fitted into your mouth and are non-removable.


Same Day Dentures FAQ

The following are some answers to frequently asked questions about same day dentures.


Do They Put You to Sleep to Extract Teeth for Dentures?

First, we will numb your gums with an anesthetic before administering an injection.

You will be awake during the tooth extraction. You won't feel any pain, despite feeling some pressure.


What Happens If You Don't Have Enough Bone for Dentures?

Even if you've lost bone mass, you are still eligible for dentures. One of our dentists will decide whether you require bone grafting.


How Many Hours a Day Should You Wear Immediate Dentures?

After we insert the dentures, you are required to keep them in your mouth for a full day. The removal of the dentures will not lessen the discomfort brought on by tooth extractions.

If you take out your dentures, you might experience swelling and cannot put them back in.


How Long Does It Take to Recover from Same Day Dentures?

Recovery from immediate dentures is vital but requires patience.

After a tooth has been extracted, the extraction site needs about one and a half to two months to recover and become strong enough to withstand eating hard foods.

In most cases, the sockets will experience bone formation, and most of the shrinking will occur after six to eight months of recovery and healing of the jawbone.


What Can I Eat After Same Day Dentures?

You can immediately start consuming liquids and soft meals. Most people gradually transition to a normal diet.

Depending on how well you accept the new denture and tolerate any discomfort while chewing with a new appliance, this will typically require 10 days to a few weeks.


Schedule an Appointment for Same Day Dentures in Tuscumbia, AL!

If you can't wait to get a new set of teeth on the same day, give us a call at 256-712-2240 or visit Singing River Dentistry to get your dentures fitted permanently.