Dental Crown Materials and Placement

Tuscumbia, AL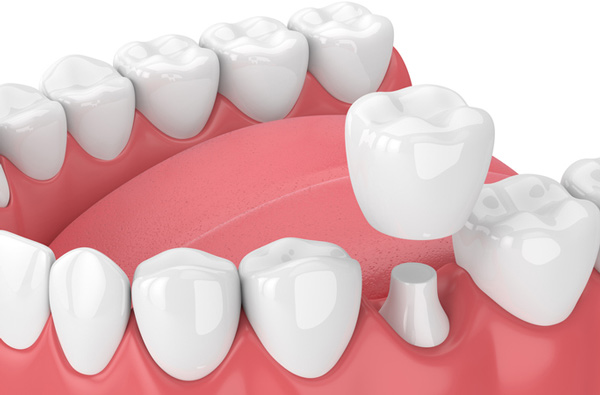 Damage to your teeth can be noticeable, and crowns provide a great way to cover it up. These act as a cap for damaged teeth and they come in a variety of materials. Depending on the specific material used, you will have a more natural look. Crowns are also very durable, although the specific materials that match the color of your tooth tend to be more brittle. Typically, you should expect the crown to last between five and fifteen years. There are a few different types of crowns available and the kind you get will be dependent on your specific dental condition. We can explain your options when you visit our dental professionals at Singing River Dentistry.


Why Crowns Are Important


When people have tooth damage, their top concern is often loss of function. However, tooth damage is also visible and can affect the look of your teeth. Crowns can restore them to a natural look, so the damage is not even noticeable. Crowns do also serve functional purposes, such as improving your ability to eat, speak, and engage in other activities. They can also be used in preparation for other restorative procedures, such as implants or bridges.


Crown Materials


There are several common materials that can be used to make your crown, though not all of them will resemble a natural tooth. Our dentist will consult with you to determine the best material based on your tooth's location and intended function. This will indicate whether function or aesthetics are the more important consideration.

Some of the materials that can be used for crowns include ceramic, porcelain, composite, gold, zirconia, and other base metals. Materials such as gold, zirconia, and other base metal alloys are much more durable and are the better choice for teeth that are heavily involved in chewing. However, these do not blend with your natural teeth color. Though ceramic, porcelain, and composite are less durable, they are much better at resembling your natural teeth. If the tooth is not heavily used, then these are your better options.


Dental Crown Types


The type of crown you need is based on the extent of the damage, since they are each a different size and serve different functions. Crown types include full, partial, temporary, and one-day. Full crowns are used when you need a covering for the whole tooth and are permanent placements. Partial crowns are used when you need covering for the tooth, but not the entire tooth. Temporary crowns can act as a placeholder while you wait for your permanent crown to be made. One-day, or same-day, crowns are the same structure as a full or partial crown. However, they are different in that you receive them on the same day the impression is taken.


Process


Crowns may take a few appointments to complete, but we can generally get them done in two. In the first appointment, we will get dental x-rays and take an impression of the teeth. Our dentist will then file the tooth and remove some of the outer layer so that they can get a second impression of the teeth. We then send these impressions to our lab for use in making your crown.

A few weeks later, you will receive a call from us that your crown has arrived at our office. We will fit your new crown into its permanent place using a dental cement. To inquire about dental crowns, contact Singing River Dentistry at 256-712-2240 now.