Root Canal

Tuscumbia, AL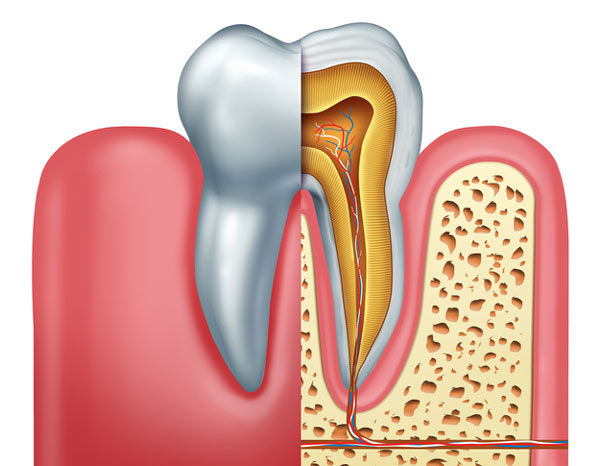 A root canal procedure is normally conducted on patients suffering from severe tooth decay and tooth sensitivity. The treatment procedure helps to soothe the tooth nerves while taking out bacteria or infections thereby easing the pain. A root canal may seem like a complex procedure, but with the advancements in dental technology, it is now practically painless and can be done in just one sitting. To get the right root canal for an aching tooth, get in touch with Singing River Dentistry and restore your beautiful smile.

Root canals are often a result of an ignored tooth decaying away or a sensitive tooth that you haven't paid attention to in a while. While regular dental visits can help avoid a root canal procedure, in some situations they are unavoidable even with good dental hygiene. The good news, however, is that unlike the old days where a root canal procedure was spread across multiple visits and caused a lot of discomfort and pain, these days the procedure is simple and can be fixed with one sitting that will last about an hour.

Before beginning a root canal procedure, it's important to evaluate the condition of the tooth and determine whether or not a root canal is necessary. If there is a severe infection accompanied by unbearable pain then you might need to complete a course of antibiotics before the actual procedure. Most people try to avoid root canal procedures because they believe it is painful. However, once this procedure is completed correctly, you won't have to worry about that tooth giving you any trouble in the future.


Root Canal Prevents The Spread Of Infections

Tooth decay or toothaches are caused by infections in the tooth cavity. When this cavity is ignored for a prolonged period, the infection spreads through the nerve, calling for a root canal procedure. During root canal treatment the bacteria responsible for this infection are removed and the area is thoroughly cleaned. The tooth is then disinfected. Not only does this stop the toothache and tooth decay, but it also prevents the bacteria from getting into the other teeth.


Aesthetically Appealing

A root canal procedure requires a lot of drilling and digging into your tooth. Once completed, the tooth needs a dental crown or dental filling to look aesthetically appealing. These days the crowns or the dental fillings are created using tooth-colored resin. It's almost impossible to tell the difference between your actual teeth and the crown that has been fitted. Apart from the fact that these crowns and fillings look good, they also restore the functionality of your tooth.

Effective root canal therapy helps to save your tooth and you won't have to worry about having gaps between your teeth. It also helps to preserve the jawbone and prevents it from degeneration. A missing tooth can cause jawbone degeneration, which eventually changes the facial structure and also affects the other teeth.


Schedule an Appointment

To ensure you get good quality, call us at 256-712-2240 or visit the office of Singing River Dentistry to check the various kinds of crowns and dental fillings that are on offer for the root canal procedure.