Oral Hygiene

Tuscumbia, AL


Good oral hygiene is imperative for keeping your teeth and gums healthy. However, it's also crucial to note that oral health has more to it than preventing cavities and gum disease. Research proves that there is a deep association between a person's oral fitness and overall health. When dental issues are ignored without proper treatment, they tend to spread throughout a person's body, leading them to deal with more severe health challenges in the long run.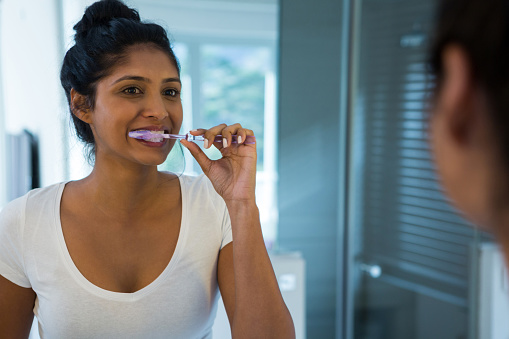 The following points delineate the best practices to keep up with your oral hygiene routine the right way:


Brush Properly

It's the general dentist-approved recommendation to brush twice a day and never skip on cleaning your teeth before bedtime. Case in point, brushing before you sleep prevents any germs and bacteria from accumulating throughout the night.

However, it's also vital to understand that how you brush your teeth is equally important. For example, people should not brush aggressively as that only damages their gums and tooth enamel. Instead, the ideal technique is to brush gently in a circular motion for two to three minutes while avoiding sawing back and forth movements.


Brush Your Tongue

While several people take adequate care of their teeth, they neglect the plaque building on their tongue. Not only does not brushing your tongue lead to bad mouth odor, but it can also be the starting point of a severe oral health problem. That is why it is essential to brush your tongue as well every time you brush your teeth.


Add Fluoride to Your Oral Hygiene Routine

According to medical experts, a lack of fluoride in your dental care products can lead to cavities. While some oral products use fluoride as their primary ingredient, others focus on teeth whitening chemicals and flavors. That's why it is vital to look at the ingredients of your chosen toothpaste the next time you make a purchase so you can make sure what you're getting is fluoride-based.


Don't Skimp on Flossing Regularly

Flossing is not just an essential practice for getting rid of those small food particles stuck in between your teeth. In reality, flossing regularly gives you a way to effectively clean your teeth of bacteria and plaque from places where your toothbrush can't reach, stimulate the gums, prevent bad breath, and help lower tooth inflammation and sensitivity. Plus, it's usually enough to floss once a day to reap the associated benefits.


Watch Your Diet

Your diet also plays a major role in defining your oral health. Cutting back on processed food and sugary and acidic drinks keeps you protected from encountering cavities and gum disease. On the other hand, eating crunchy fruits and vegetables can get your gums the proper workout while also improving your oral hygiene routine.


Schedule Regular Dental Appointments

Finally, it's important to keep your bi-annual appointments with the dentist to assure good oral health. At Singing River Dentistry, we assure our patients' complete satisfaction by performing detailed dental exams and dental cleanings during checkups. For more information, please feel free to contact us at 256-712-2240 at your convenience.