FAQs About Root Canal Treatment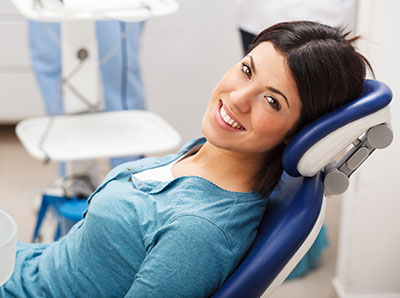 When we neglect general dental care practices such as brushing and flossing teeth and regular dental visits, we are likely to get tooth decay. Tooth decay can lead to an infected pulp- the part of the tooth that houses the nerves and blood vessels.

Root canal treatment is the process of removing a tooth's pulp and replacing it with filler material. Knowing what root canal treatment involves is essential before having it performed on you. The following is what you need to know about root canals:


How Do You Know If You Need a Root Canal?

One of the most common indicators of seeking root canal treatment is constant toothaches, broken or cracked teeth, and other issues. Other reasons include sensitivity to either hot or cold foods and drinks, some forms of tooth discoloration, swollen gums, cracked or chipped teeth, and pain when chewing food or when in contact with it. 


How Long Does a Root Canal Take?

A dentist would do a simple root canal treatment in 30 to 60 minutes. However, if there is significant damage to the tooth, it can last up to 90 minutes. Root canals take that long because the dentist removes the pulp, disinfects, and rinses the area, then places filler material. 


Do Root Canal Hurt? How to Avoid Root Canal?

The procedure does not hurt because a dentist will offer local anesthesia for numbing the affected area. However, expect to feel some moderate soreness and pain after the procedure. The adjacent area may also be tender with mild soreness. All these can be managed using over-the-counter pain relievers or those prescribed by a dentist.

Call to schedule a visit if you experience severe pain after a few days. Avoid root canals by observing good oral hygiene by brushing twice a day after meals, flossing regularly, and visiting our dentist for regular checkups.

In addition, it helps to drink more water, limit acidic drinks and foods, avoid hard foods and improper teeth use, and wear a mouthguard while playing contact sports. Visit our general dentist today if you have concerns or issues with your teeth.