Cosmetic Dentistry

Florence, AL

A beautiful smile is a goal for many people and Americans spend millions on products that promise to improve the look of their teeth and smiles.

Teeth whitening is one of the most requested cosmetic services here at Singing River Dentistry.

We also receive many questions about and requests for dental veneers and bonding, both of which can help with damaged, broken, chipped, gapped, or cracked teeth. The aesthetics of your smile is important, but so is the function of your mouth and teeth. Cosmetic dentistry focuses on the health of both.


Why You Need Cosmetic Dentistry

First impressions can make or break business deals and relationships. Your smile is one of the first things others notice about you. According to research, most people feel comfortable and tend to trust someone more if they have a genuine open smile, over someone who doesn't show their teeth. Yellowish or discolored teeth can suggest poor oral hygiene, and make you look older than someone with white teeth, as well as diminish your self confidence.

Some of the most common reasons why you may seek cosmetic dentistry procedures are:
| | |
| --- | --- |
| • | Broken or chipped teeth |
| • | Gummy smile |
| • | Stained, discolored, or yellow teeth |
| • | Uneven tooth shape |
| • | Pointy teeth |
| • | Teeth with jagged edges |
| • | Crooked teeth |
| • | Spaces in between your teeth |
Cosmetic Dentistry Procedures We Offer

We incorporate many different dental technologies and cosmetic dentistry procedures to give you the smile you've always wanted. Some of these cosmetic dentistry procedures include: teeth whitening, porcelain crowns, dental veneers, dental bonding, and dental botox treatment.


Teeth Whitening

Teeth whitening is the process of brightening your teeth to make them whiter. It will not only make your teeth whiter, but it will lighten the current color by many shades. Whitening removes stains that dull the teeth. The procedure is quite efficient in removing stains from the enamel, the visible portion of your teeth. Discoloration of the enamel is more likely if you use nicotine products or consume dark colored meals or beverages frequently. Yellowing can also be a regular part of the aging process.

Teeth whitening is one of the easiest, safest and most popular requests from our patients to improve their smiles. It is easier, faster, more affordable, and safer than ever to have the gleaming teeth you have always dreamed of. If you want to learn more about how our professional whitening services can help you with even the most stubborn of stains, call us to set up a consultation.


Porcelain Crowns

A variety of materials can be used to make dental crowns, including porcelain, metal alloys, such as nickel-chromium and cobalt-chromium, are used to construct dental crowns. Crowns are excellent since they are long-lasting; the material used will depend on its strength and durability.

The most common type of dental crown is the jacket crown. This is mostly utilized to completely cover the surface of the tooth that has been damaged. Jacket crowns are used to protect and cover the damaged region of the tooth, preventing decay and further harm to the tooth. Jacket crowns are crowns that cover the entire tooth and are designed to fit the anterior section of the teeth.


Dental Veneers

The veneer is quite similar to the jacket crown in appearance, but it is glued to the front of the teeth. Veneers are very thin shells that are placed over the teeth to hide imperfections. Patients with worn enamel, uneven teeth, discoloration, and excessive wear and tear are ideal candidates for veneers. Thanks to dental veneers, anyone can have the same dazzling grin as a Hollywood star. In fact, veneers are actually called Hollywood teeth because of how they can transform a smile into one of absolute perfection. Veneers last several years.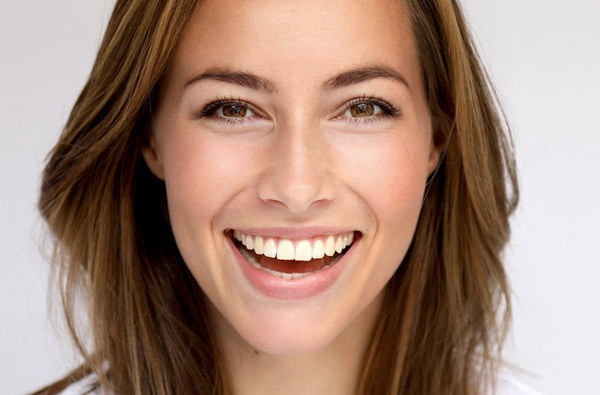 Dental Bonding

Bonding is good for repairing minor cosmetic damage, which can include chips, cracks, gaps between your teeth, and teeth that are misshapen. Bonding uses a composite resin material that is painted onto your teeth.

The dentist will begin by cleaning your teeth. Then the resin material will be applied to mold to your teeth in the manner necessary. A special light will then be used to harden the bonded material onto your teeth. This procedure is quick and painless, and restores your teeth to look brand new. Be careful not to clench or grind your teeth or use your teeth to chew on pens and open packages, as using your teeth in this manner will cause the dental bonding to potentially not last as long as intended.


Dental Botox Treatment

Botox can be used for cosmetic and therapeutic uses. For dental reasons, Botox can be used to treat bruxism (clenching or grinding your teeth at night while you sleep), as well as temporomandibular joint (TMJ) disorders. Medications used in conjunction with therapy sessions and Botox injections into certain muscles related to bruxism can help with these grinding issues. These treatments are temporary, however, and tend only to last around three months, so patients will need to return on a regular basis for these injections. Botox works for treating both bruxism and TMJ disorders to relax the facial and jaw muscles.


Is Cosmetic Dentistry the Right Solution for Me?

If you are unhappy with the quality of your smile, our cosmetic dentistry services may be the solution for you. Before you undergo any procedures, we will first perform a thorough examination to make sure you are a candidate.

We will look over your teeth and gums, noting all imperfections we find. We will also discuss what you are unhappy with and what your goals are. By determining the issues affecting your teeth and your smile, we can then plan the right treatments to correct it.

While we can transform the appearance of your smile, it is important that you have realistic expectations about the procedure. Using specialized digital software, we can show you what your smile can look like once your procedure is complete.

As with any dental procedure, excellent oral cleanliness, healthy eating habits, and frequent dental office visits, aid in your overall hygiene.


Schedule a Cosmetic Dentistry Service in Florence, AL Today!

Our cosmetic dentistry services near Florence, AL can help you to finally achieve the beautiful, confident smile you have been searching for. Call Singing River Dentistry today at 256-712-3549 for more information and to schedule your consultation.