Botox

Florence, AL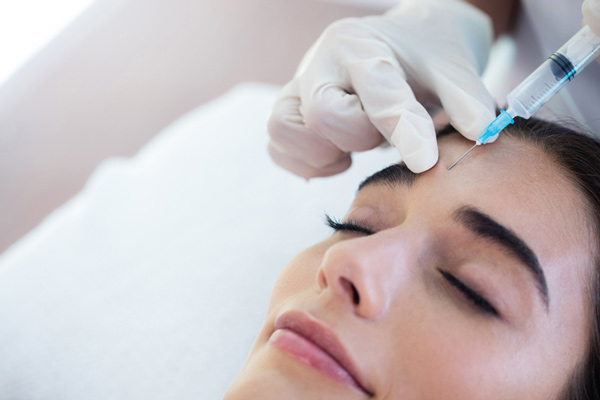 Dentistry is more than just the health of your teeth and gums. Dentistry includes procedures for the entire facial structure - including both oral and maxillofacial surgical treatment.

In recent years, Botox treatment has gained much popularity through many discussions, making the cosmetic benefits common knowledge. Lesser known are the therapeutic benefits that can come from Botox treatment. There are some dental problems that can benefit from the therapeutic use of Botox, from the relief of pain to retraining muscles.

Wondering where to get Botox for TMJ issues or other conditions? The Botox procedure is performed through a series of tiny injections made by one of our doctors.

At Singing River Dentistry in Florence, AL, we can provide Botox treatments for both cosmetic and therapeutic use.

Following a dental exam, we can diagnose and make recommendations - which may include Botox injections.

We can enhance dental treatment, assisting patients through some serious dental disorders with the use of Botox.


How Does Botox Reduce Pain?

The process of Botox works by inhibiting your natural release of acetylcholine at the neuromuscular junction, causing a controlled paralysis. This will force the muscles to relax, reducing the contraction or spasm of the muscle or eliminating the contraction of the muscle altogether.
How Does Botox Help TMJ Issues and Other Conditions?

Botox can be used to help treat:

| | |
| --- | --- |
| • | Migraines:The nerve blocking effects that come with Botox treatments have been found to reduce the number of migraines experienced. |
| • | Facial Pain:Whether migraines, or TMJ stress, or just needing to retrain some muscles, Botox has been found to release the tension in facial muscles, relieving facial pain. |
| • | Bruxism:This condition results in unconscious chronic clenching and teeth grinding. By relaxing the muscles, we can help relieve the discomfort. |
| • | TMJ Dysfunction:Associated with Bruxism discomfort, and facial pain, relief from TMJ Dysfunction can be found from therapeutic injections. Botox injections are often required before TMJ dysfunction related surgeries to relax the jaw muscles. |
Botox Procedure FAQ's
How Long Do Botox Injections Take?

In most cases, the entire process is done in less than ten minutes in our office.
Do Botox Injections Hurt?

Most patients can do this without any form of anesthesia, though we may offer an ice pack or a numbing cream before the injections are placed.

Patients have reported that the injections are of minimal and brief discomfort. In some situations, there has been slight redness or bruising at the injection sites; this should be minimal and fade quickly.
How Long Does Botox Take to Work for TMJ Issues?

Results are often seen fairly quickly and will continue to increase in the days following. Most patients see a visible difference in the appearance of their muscles fairly soon following the injections.
How Long Does Botox Last?

The effects of Botox continue to last for between three and four months. First time Botox users may find that the effects of Botox diminish a little more quickly, often less than three months.
Schedule Botox Treatment with Your Florence, AL Dentists Today!

We have taken great care to provide an environment that places your safety first. If you have questions about Botox injections and the clinical use of them for therapeutic relief, contact our office for more information. Our front office staff at Singing River Dentistry is happy to assist you. Call us today at 256-712-3549.