Fluoride Treatment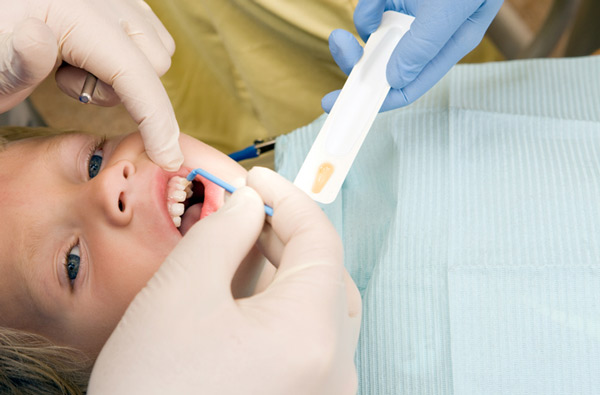 When you think of fluoride treatment, most people assume it is for kids only. But that's not true. Fluoride treatment is an excellent preventive treatment for people of all ages, including adults, as it helps reverse dental caries and small cavities and prevent tooth decay.


What is Fluoride Treatment?

Fluoride is a mineral that helps prevent tooth decay. It supports healthy tooth enamel and fights off the bacteria in your oral cavity that can harm your teeth and gums. Fluoride can even help repair teeth in the early stages of tooth decay. While water is the most common source of fluoride, followed by toothpaste and mouth rinses, in some cases, dental professionals may recommend the topical application of prescription-grade fluoride. The topical application of prescription-grade fluoride can significantly reduce the risk of tooth decay, reverse small cavities, and reduce tooth sensitivity.


What to Expect During a Professional Fluoride Treatment

When you visit Singing River Dentistry with oral concerns such as dental caries and tooth sensitivity, and our team will assess your oral health and likely prescribe fluoride treatment. The treatment involves the application of a topical, prescription-grade fluoride gel using a brush. The fluoride gel is then left in your oral cavity for a few minutes, allowing the absorption of the fluoride directly into the teeth. The patient needs to avoid drinking, eating, and rinsing the mouth for at least 30 minutes after treatment.


How Fluoride Treatment Strengthens Your Enamel

There is an ongoing battle within the oral cavity between two processes constantly occurring in your mouth. These processes are known as demineralization and remineralization.

When you eat carbohydrates, the bacteria in your mouth digest them to produce acid. The acid can weaken your enamel and make your tooth more prone to decay. This process is known as demineralization.

However, the minerals in your saliva are constantly working towards reversing the demineralization process, a process known as remineralization. The naturally occurring minerals in our saliva work towards hardening and strengthening the enamel. Fluoride facilitates the remineralization process and protects your teeth against decay. Fluoride treatment is one of the best preventive treatments against cavities and tooth decay.


The Frequency of Fluoride Treatments

How often one needs fluoride treatment depends on the patient's oral health. Some patients need a fluoride treatment once every three months; others may need it twice or only once a year. When you have a fluoride treatment at our dental facility, and our team members will suggest when you will need another treatment. Suppose you have a higher risk of developing dental caries or cavities. In that case, we may also recommend other preventive measures such as the application of dental sealants, along with other measures such as fluoridated mouth rinses or toothpaste.


Do You Need a Professional Fluoride Treatment?

If you have a high risk for cavities or are experiencing tooth sensitivity, a professional fluoride treatment may be what you need. Get in touch with Singing River Dentistry today to schedule a consultation and learn more about the benefits of fluoride treatment for you.


Schedule an Appointment

If you would like to schedule an appointment for you or your family, please call 256-712-3549 now!