Dentures

Florence, AL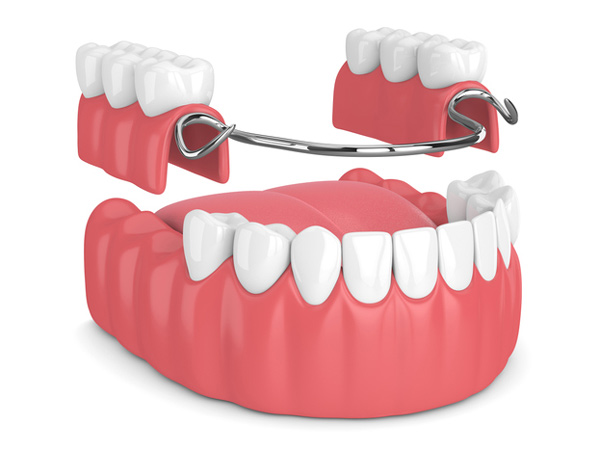 If your teeth are compromised, using a denture could be an excellent solution both from a functional and an aesthetic point of view. In these cases, the options are varied. You can take advantage of a denture both in case you are missing all your teeth, and in the event that the missing teeth are few. We are talking about full dentures or partial dentures. To get all the necessary information just reach us at Singing River Dentistry and understand if you need it.


When is a Complete Denture Needed?

The use of a complete denture is necessary when most or all of the upper or lower teeth are missing. It is a prosthesis necessary to be able to restore chewing functions. This prosthesis is used to replace the entire dental arches now toothless. Its structure consists of a support base in acrylic resin and fake teeth in ceramic (less used), acrylic resin or composite resin. These types of dentures are also called "total removable", as they can be removed and applied at any time of the day.

With the materials and techniques used today, excellent complete dentures are produced. The teeth produced are almost unrecognizable from real ones. Obviously, when complete dentures are produced, these must be produced by adapting them to the patient's mandible or jaw.

There are two main types of complete denture application. In the first case, it can be fixed using the "sucker" effect, possible thanks to the suction mechanism (vacuum). In the event that the edentulous saddle is not very prominent or if you want to increase the tightness of the denture, you can resort to implant surgery. In this case, implants are placed in the bone that act as an anchor for the dentures.


When is a Partial Denture Needed?

The partial denture, as the name suggests, is used if only a few teeth are missing. Usually two or more. This type of prosthesis is anchored by means of hooks or precision attachments to the remaining teeth and its shape varies according to the number and position of the missing teeth.

There are two types. One is called "skeletal prosthesis", it is a partial denture with a metal support structure. In case it has a metal support structure and precision attachments on pillars, it is called a combined prosthesis.

The skeletal prostheses can also be made of acetal resin or heat-pressed without metal hooks. Moreover, always if the patient is allergic to metal, these dentures can also be made of nylon, a biocompatible and flexible material.


The Advantages of a Denture

One of the main advantages of a denture, compared to a fixed implant, lies in the fact that it has a low cost and almost never requires surgery. It is also an easy-to-clean prosthesis, as it is mobile, therefore it is also ideal for those who have contraindications for implantology. If you have little bone and do not intend to carry out bone regeneration, this is the only solution. In any case, if you want more information or to schedule your next dental exam just call us at 256-712-3549 and make an appointment at Singing River Dentistry.