Restorative Dentistry

Florence, AL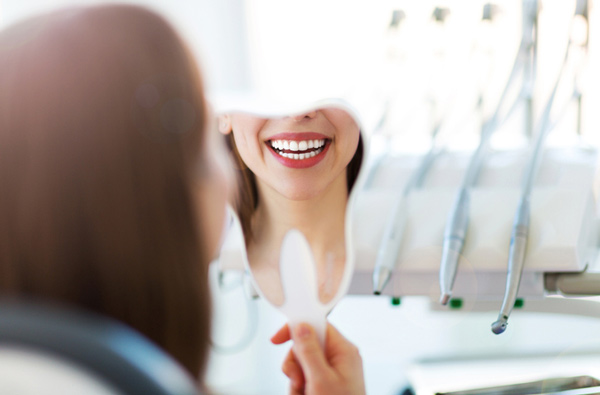 Restoring the health of one or more teeth involves a variety of dental services.

Restorative treatments include dealing with cavities. Cavities can become a concern in baby teeth and permanent teeth alike.

The neglect of any decay can potentially lead to the infection spreading to other previously healthy teeth.

Tooth decay can potentially spread to the permanent teeth that have yet to erupt in children, and even enter into the bloodstream.

The sooner that concerns are identified and addressed, the better the prognosis will be for the future of the tooth.

No one wants to suffer from tooth loss, or have unnecessary tooth extractions, especially if it is preventable.

At Singing River Dentistry in Florence, AL, we specialize in restorative dentistry services for you and your family. Restorative dentistry procedures range from dental fillings to implants, crowns, root canals, and more.


Dental Fillings

Among the many restorative options available, fillings are one of the simplest and least invasive restorations offered by our professionals at Singing River Dentistry.

A filling is necessary when minor decay is present. When you suffer a cavity, our team must repair it to prevent it from spreading and further damaging your tooth. Fillings, like other restorative treatments, are any procedure that is intended to get your tooth back to normal.

Generally, fillings will last for several years. Your filling should last between five and 10 years, depending on how well you care for it.


Dental Crowns

Among the many dental restorations available, crowns are one of the most popular. They serve as a great middle-ground between simple fillings and tooth replacements such as dental implants. Our Team at Singing River Dentistry can fit you for a high-quality crown that will provide you with a seamless restoration.

Whether you have a damaged tooth or need dental work for cosmetic reasons, we can help. Our crowns will look great and provide you with years of reliable use. The lifespan of your crown will depend on the material and how well you care for it. If you opt for a porcelain or ceramic crown, you can expect it to last around 10 years.


Dental Implants

Dental implants act to replace your missing tooth root. In recent years, they have become a more favorable alternative to dentures.

Dental implants can replace a single missing tooth, several missing teeth, or an entire arch of teeth.

They come in single tooth implants, multiple tooth implants, the All-on-4® Treatment Concept which has just four dental implants posts, implant-supported dentures, and mini dental implants. Dental implants can assist with any number of missing teeth.

The installation of dental implants does require good overall health, a healthy jawbone with enough mass to sustain an implant, and the ability to undergo oral surgery. It is important to first have a consultation with us to see if you are eligible for dental implants.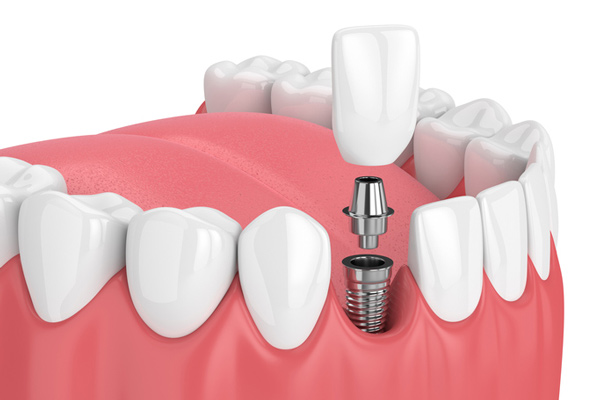 More Information on Dental Implants
Dentures - Complete and Partial

Anytime our patients come to us with missing teeth, we can usually provide a dental solution.

Of course, the reason for treating missing teeth is not only for aesthetic reasons; it can also be to prevent long term problems from occurring too.

The extent of the dentures required depends on how many teeth need to be replaced and their location in the mouth.

When you come to see us for the first time, we will assess your situation during a dental exam and decide whether you will need full or partial dentures.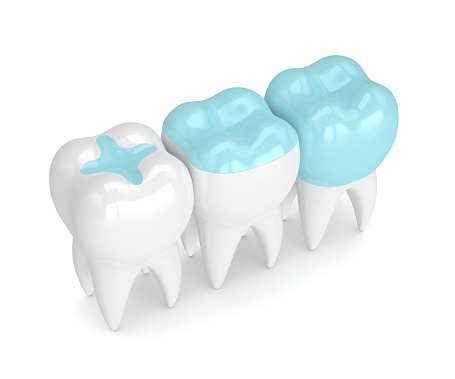 Inlays and Onlays

Inlays and onlays are a great way to improve your smile without going through the hassle of a complete dental restoration.

These treatments can correct minor damage or decay, and they're custom-made to fit your teeth perfectly.

Plus, they look natural and can last for many years with proper care.
If you're considering inlays or onlays as an option for improving your smile, our experts are here for you.


Dental Bridges

If an unsightly gap in your smile is a concern, do not hesitate to get a dental bridge that restores your smile effectively.

After bridging the spaces between the teeth, you will be able to pronounce words again with confidence.

Chewing becomes easier when you have a full set of teeth. Food will no longer get stuck in the gaps between your teeth, which can be an easy place for bacteria to hide.

You can visit or call us to learn more about bridges, and the installation process.


Impacted Wisdom Teeth

Wisdom teeth are also referred to as a third set of molars. They generally come in between the ages of 17 - 21. Some people do not have any problems with their wisdom teeth and do not need to worry about them or have them removed.

Impacted wisdom teeth, on the other hand, come in at an angle and can be very painful. Impacted wisdom teeth require extraction.

Consult our dentists if you think your wisdom teeth are impacted and we will schedule an exam and x-ray to see what is going on. If you do need to have your wisdom teeth removed, we can schedule a surgical extraction for you.


Root Canals

Your teeth are incredibly strong and can stand up to a substantial amount of daily use. Despite their strength, however, decay and damage (such as cracks or chips) are normal wear and tear.

In the event of severe damage that extends into the inner layers of your teeth, infections can develop.

A painful toothache is the most common symptom of a tooth infection.

There are other symptoms that may show up as well, including swelling in the face and jaw near the infected tooth, pain and sensitivity that lingers, a chronic bad taste in your mouth, bone loss in your jaw, or the development of a dental abscess.

We can treat infected teeth with root canal therapy.


Smile Makeover

Perhaps the ultimate restorative dental procedure is a smile makeover. We will work with you to create a personalized treatment plan to completely revitalize your smile! There are both cosmetic and functional advantages to a smile makeover.


Schedule an Appointment With Your Florence, AL Dentists Today!

If you are in need of any of our restorative dentistry services, contact Singing River Dentistry at 256-712-3549. We look forward to hearing from you!