Dental Implant Materials

Florence, AL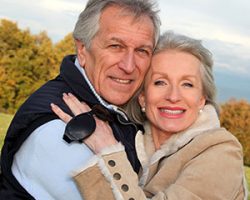 There are quite a few solutions for those suffering from tooth loss, including bridges and dentures. Dental implants, however, have become one of the most valuable and versatile tooth restoration solutions. Not only do implants help replace missing teeth but they also restore your smile.

Implants are a relatively newer addition to the family teeth restoration procedures, but have most certainly made their mark quicker than any other dental solution.


Implant Procedure

The dental implant procedure isn't very complicated, but is a fairly lengthy process. An implant is a small metal titanium post that is surgically placed into the area of the jawbone where you're missing teeth. The jawbone grows around the implant over the next few months or weeks through a process called osseointegration. This process helps strengthen the jawbone and provides a stable foundation for the replacement tooth.


Benefits of Implants

Dental implants are a permanent tooth replacement solution that can last a lifetime. They help restore the appearance of your smile as the artificial tooth is color-matched to your natural teeth. Moreover, implants help restore the functionality of your mouth. They work just like your natural teeth, allowing you to chew and bite normally. One of the biggest benefits that implants provide is the prevention of bone loss.


How Implants Prevent Bone Loss

The jawbone requires stimulation to sustain, grow, and develop. It receives this stimulation from the movement of your teeth during biting and chewing. Long-term tooth loss results in the loss of jawbone density. Since dental implants are embedded in your jawbone and are strengthened through the process of osseointegration, they help restore your jawbone's density.


Dental Implants Materials

For decades, all dental implants were made from a single material – titanium. However, since the introduction of technology in the dental field, an increasing number of implants are made from different materials.

All dental implant materials undergo rigorous testing and critical assessments to check their chemical and physical properties that impact their clinical applications. Not only do implants need to be resistant to fracturing and corrosion, but they must also be biocompatible.

That being said, here are some of the most common materials used to make dental implants.


Titanium

Titanium is a type of metal that is the most commonly used dental implant material. Discovered in 1950, titanium is a highly biocompatible material with various medical applications. When screwed into a bone, titanium implants allow the bone to grow aright, creating a permanent affinity. Titanium implants provide long-lasting results.


Zirconia

Zirconia is a fairly new dental implant material with a promising future. The first full zirconia dental implant abutment was made in the early 1990's. Ever since then, zirconia has been used to construct dental implants, but hasn't been as popular as titanium.

If you aren't sure about whether you should get dental implants or are wondering about the best dental implant materials to use, we can help you. Let us walk you through the pros and cons of dental implants at Singing River Dentistry. Call us at 256-712-3549 for more information.