How Your Diet Affects Your Dental Health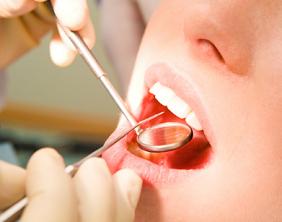 Many people don't know how the foods they eat affect their dental health. They don't realize that poor diet choices can lead to severe teeth and gum problems. So, learning the correlation between what you eat, and your dental health is necessary. Here's how your diet affects dental health:


Diet And Dental Decay

Most people know that sugary foods such as sweets and sodas cause cavities and tooth decay. These people might avoid such foods to prevent dental problems. Unfortunately, sugary items are not the only foods that cause dental decay.

Healthy food items such as eggs and citrus fruits can cause tooth decay. These foods have acid, which can eat away the tooth enamel.

To prevent tooth decay, eat foods with fluorides, such as powdered juices without sugar and dehydrated soups. Also, drink green and black teas to prevent bacteria growth and improve dental hygiene. Finally, consider chewing sugar-free gum to improve oral hygiene and health.


Diet And Gum Health

Eating refined carbohydrates and sugars increases the risk of plaque buildup and gum inflammation. This poor diet can cause gum recession, gum disease, and tooth root exposure.

To prevent these gum problems, reduce your intake of refined carbohydrates. Substitute them with whole grains and fresh fruits.

Eliminate sugary beverages with water to enhance gum health. Drink water regularly to wash away food particles and keep your teeth clean.


Diet And Missing Teeth

Missing teeth can restrict your diet as it might be hard to chew foods such as cooked meats. You might settle for less healthy foods, such as fried and sugary items, which are much easier to chew. Unfortunately, these foods may cause other dental problems in the long run.

Therefore, if you have missing teeth, consider replacing them to avoid restricting your diet. To improve dental hygiene and hygiene, you need to pay attention to the foods you eat. Talk to our dentists today to get advice on what to eat to improve dental health.