Is It Essential to Fill Cavities in the Baby Teeth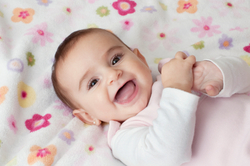 It is a common misconception that baby teeth do not need to be filled. It is not the case! Cavities in baby teeth can cause several problems, including tooth decay and infection. It is safe to fill cavities in baby teeth, and it is often necessary to protect your child's oral health.


What To Know About Childhood Cavities?

Cavities are one of the common problems for children and can be extremely painful if left untreated. They occur when the bacteria in plaque begin to break down the enamel of your child's teeth, producing acid that eats away at the tooth. Several factors contribute to the development of cavities in young children, including poor diet, inadequate dental hygiene, and exposure to sugary drinks and snacks. The best defense against cavities is good oral hygiene, which means brushing twice daily and flossing them at least once daily. You should also check that your child is getting enough calcium, phosphorus, and vitamin D to help strengthen their teeth. Another essential factor is limiting your child's consumption of sugary foods and drinks, as these tend to lead to an increased risk of cavities.


Benefits of Filling Cavities in children

There are several benefits to filling cavities in children, like preventing further damage to the tooth. Once a cavity forms, it will continue to grow and spread if left untreated. Filling the cavity will stop the damage from progressing and prevent the need for more extensive treatment down the road. The process of filling a cavity is relatively quick and straightforward. First, the dentist will clean out the cavity using a drill. Next, they will fill the cavity with a particular material called dental amalgam. Finally, the dentist will polish the tooth to give it a smooth finish. The entire process of filling usually takes less than an hour and can be done in one visit to the dentist.

Give our dental clinic a call and schedule an appointment for your child. We will be more than happy to answer any questions you may have about cavities and filling them.