Tips For Choosing Your Next Dentist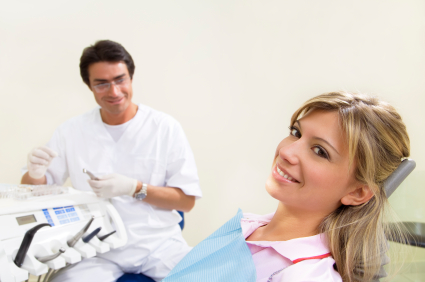 Digital x-rays, for example, have made a big difference in the quality of care over the last few decades. These are clearer and show up almost immediately, making it easier and faster for the dentist to figure out what is wrong. Digital x-rays also give off much less radiation, so patients are exposed to 90 percent less of it.


Get Recommendations From Trusted Sources.

You must feel at ease because dental care is "up close and personal." If you have close friends, relatives, or coworkers in the area, there is a strong chance they may recommend one or more dentists.

Bonus: Since the same dental insurance probably covers your coworkers, you will already know about the dentist's network affiliation. Online reviews are also a trustworthy source but bear in mind that disappointed customers are more likely to submit reviews than satisfied ones.


Provide Many Services.

Having one location to handle your dental requirements can simplify your life. This includes root canal procedures, cleanings, and dental emergencies. Some dental offices offer various treatments, including examinations and cleanings, tooth whitening, orthodontics, dental implants, dentures, and partials. If you enjoy getting all your dental hygiene services in one place, pick a multi-service clinic. You can save a ton of time and hassle by doing this.


Request The Credentials Of The Dentist

Consider a dental clinic's reputation and area of expertise while evaluating it. Investigate the dentists' credentials as well. Not all dentists have the training necessary to carry out dental operations. At our dentistry, we take great pride in offering this information.


Ensure Your Flexibility

An overbooked clinic is the last thing you need when looking for dental care. Think about the dentist's availability while making your decision. Ensure that the timetable is accommodating for your dental appointments.
We foster quality patient services. Call us to schedule an appointment with our flexible team of professionals.