The Benefits of Using Tongue Scraper for Gum Health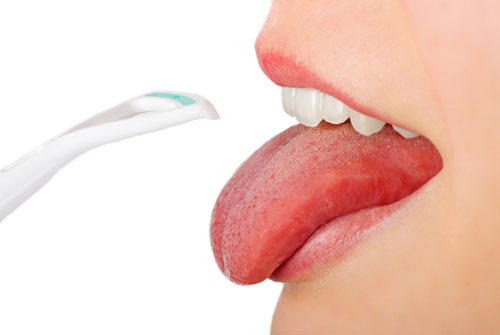 Your tongue also needs cleaning to ensure your gum is healthy. A tongue scrapper is the most effective tool as it helps you remove food debris, dead cells, and bacteria from your tongue. You can find a tongue scraper of any size and shape at a convenience or a drug store. Here are the most common benefits of using a tongue scraper for your gum health:


Removes Bacteria

Brushing tends to remove the outer layer of the bacteria and doesn't deal with the cells beneath. Tongue scrapers are recommended because they remove more bacteria helping prevent bad breath and dental decay. When your tongue is clean, chances of gum disease are minimal.


Fresh Breath

Bacteria is the leading cause of bad breath. Tongue scraping removes bacteria; hence you can keep bad breath at bay. Please note that you should use a tongue scraper at least twice daily to keep your breath fresh.


Stimulates Blood Flow

As you use your tongue scraper, you tend to massage your tongue. The massage stimulates blood flow to the gums, which helps promote periodontal health. The improved blood flow nourishes your gums, making them healthy.


Improves your Sense of Taste

The debris, plaque, and bacteria on your tongue may dull the taste buds. Therefore, using a tongue scraper can help you taste food better and savor different tastes. Research has affirmed this to be a benefit of utilizing a tongue scrapper at least twice a day.


Improves Overall Oral Health

When you eliminate harmful bacteria, your oral hygiene improves by reducing the risk of gum disease, cavities, and other oral health issues. You can enjoy great health in the long run.

In summary, tongue scraping is a necessary complement to brushing and flossing. It aids in improving overall oral health and adds to your hygiene routine, significantly benefiting your overall gum health.