Common Dental Emergencies and First Aid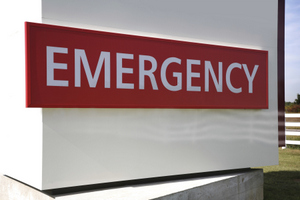 Dental emergencies can happen anywhere and they can happen when we least expect them to. Most people lose their teeth because they do not understand the first procedures that they should carry out during such emergencies. Let us dive right in!


Knocked-Out Tooth: Handle with Care

Tooth loss can be very terrifying and painful. It can happen by accident or due to an injury. However, you can be assured of its restoration if you follow the following steps: gently rinse it with water or lick it clean, try to put it back into its socket, and bite down a handkerchief as you try to rush to your dentist. If the tooth fails to sit, store it in a container of milk or saliva and seek medical assistance immediately.


Cracked or Fractured Tooth: Preserve and Protect

In case you have a crack on your tooth or a chipped tooth, it is important to follow the following steps: rinse your mouth with a warm eater, if you can locate the fractured or chipped fragments, pick them up and store them in milk. Seek medical attention immediately. Remember, the earlier you are treated the more the chances of recovering your tooth.


Severe Toothache: Rinse, Floss, and Rinse

As minor as it might sound, toothaches are dental emergencies. They can be excruciating. However, in such a situation, you are required to begin by rinsing your mouth with warm water, then make sure to brush or floss the painful area. This is done to get rid of any substance that might be irritating. Then rinse your mouth again with warm water, if symptoms persist, you are advised to seek dental advice from your local dentist for examination and treatment.


Last words

Dental emergencies are sudden, they do not ask for permission to attack. However, first aid procedures that are needed during such a situation might be a game-changer. You can recover your tooth or teeth, depending on how fast you react to the situation. Our dentists can offer you the best treatment and also educate you about various procedures for dental emergencies. Book an appointment today to get informed.