Benefits Of Using A Protective Mouth Guard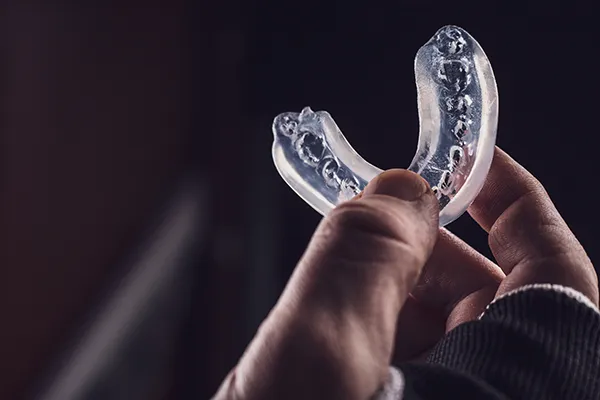 Engaging in sports or specific activities can expose your mouth to potential risks. That is where a protective mouth guard comes in. Ensure you consult the dentist to know why you should opt for a mouth guard. Below are the benefits of using a protective mouth guard.


Protect The Soft Tissues In Your Mouth

A mouth guard offers a soft barrier between your teeth, lips, cheeks, and tongue. During high-impact activities or contact sports, accidental collisions can cause injuries to the delicate tissues in your mouth. When playing hard games, the mouth guard will protect the mouth from bruises and injuries.


Reduces Jaw Tension And Pain

For those who suffer from teeth grinding or clenching during sleep, a mouth guard can help alleviate the strain on your jaw muscles. Your upper and lower teeth won't grind against one another since the mouth guard puts a barrier between them. This can greatly ease jaw strain and pain and aid in shielding against headaches.


Prevents Tooth Damage

During physical activities, sudden movements can lead to tooth chipping or even complete breakage. A mouth guard absorbs some of the force, acting as a shock absorber and minimizing the risk of tooth damage. If you currently wear braces or have dental crowns, this is very important. This is so that the guard can provide additional security.


Prevents Headaches

Tension headaches, which can be incapacitating, can result from teeth grinding and clenching. By using the mouth guard, you will manage to avoid headaches caused by bruxism.


Protect Your Dental Restorations

If you have dental restorations such as crowns, bridges, or veneers, a mouth guard helps safeguard these investments. The mouth guard cushions impact and disperses force, reducing the likelihood of damaging or dislodging your restorations. Visit our office to learn the benefits of using a protective mouth guard.