How Can You Tell If You Have Mouth Cancer?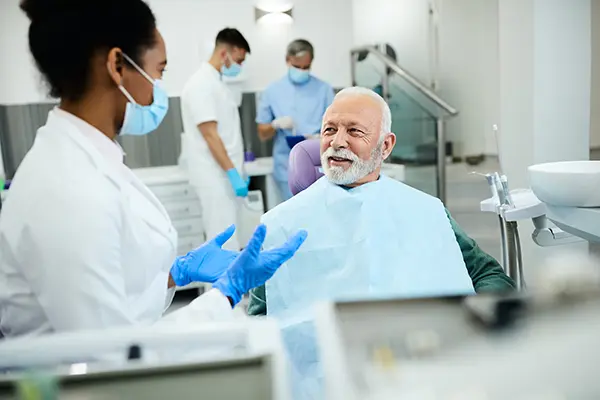 Oral cancer can happen to people of all ages. It mostly occurs on the gums, lips, under the tongue, roof of the mouth, and on the tongue. Many people who have this oral condition experience symptoms such as a lump in the mouth, oral sores that do not heal, white or red patches in the mouth, and constant pain in the throat. Oral cancer can also cause issues with chewing and swallowing and the way teeth fit together. Continue reading and learn more about mouth cancer:


Who Is At Risk Of Mouth Cancer?

As you know, anyone can get oral cancer. However, it is most common in people who do not prioritize good dental care. For instance, poorly fitting dentures can cause ongoing irritation, which can contribute to oral cancer. Alcohol and tobacco products are other risk factors for mouth cancer. Not forgetting about poor diet. A diet that lacks essential minerals can make your gums and teeth weak, increasing the chances of cancer.


How Is Cancer Treated?

Sometimes, other oral conditions may mimic the signs of cancer. That's why a professional performs several tests to determine whether you have cancer. After an evaluation, a professional may recommend treatments such as surgery, radiotherapy, and chemotherapy. Surgery is the most common treatment for cancer.

It involves removing tissues that have cancer cells to alleviate the symptoms and prevent the cancer from spreading. In some cases, the dentist may recommend radiotherapy to destroy the tumor. This treatment uses high-energy X-rays to kill the cancer cells. For effective results, the professional may suggest using radiotherapy with other treatments, such as chemotherapy.

Determining the right treatment for oral cancer can be challenging. Fortunately, a dentist can suggest an effective treatment depending on your health and the stage of cancer. Visit our office, and our specialists will explain every treatment of oral cancer and their benefits and risks.