Maintaining Tooth Vitality through Pulp Treatments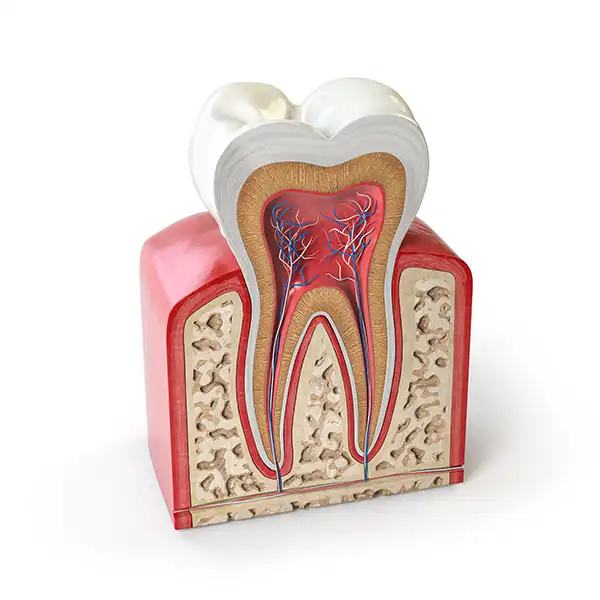 The dental pulp inside each tooth keeps tissues alive via nerves and blood supply. However, diseases can inflame or infect the pulp, necessitating therapy to stop further damage or safely remove it. From mild sensitivity to irreversible pulpitis, prompt treatment preserves tooth integrity and function.


Common Causes of Pulp Inflammation

Pulpitis often results from advanced decay reaching the pulp chamber and introducing bacteria. Cracks or chips that expose inner layers, repetitive temperature changes, trauma, periodontal disease, or harsh restorative procedures could also spark inflammation. The level of inflammation guides appropriate interventions.


Options for Managing Pulpitis

For mild, reversible pulpitis, a sedative filling or crown can calm irritation and protect the pulp by sealing out stimuli. If inflamed but still vital, a pulpotomy removes just the coronal portion while maintaining the healthy roots. However, infected or necrotic pulp requires a root canal to remove diseased tissue before it impacts surrounding structures fully.


Considerations for Young Patients

In immature permanent teeth, the pulp plays a crucial role in further root development. Thus, maintaining pulp vitality is ideal when possible. Partial pulpotomy allows the cell-rich root pulp to remain healthy. Regenerative techniques aim to regrow damaged pulp tissue as well. However, infection may still necessitate root canal therapy.


Supporting Tooth Longevity

Whatever pulp treatment is required, patients should adhere to recommendations like crowns for protection and proper hygiene to prevent future infection. Regular dental visits aid early detection. Prompt therapy for pulp issues before they become emergent or complicated allows teeth to remain functional for years afterward. With current techniques, pulp inflammatory conditions can often be effectively managed.

From preventive fillings to pulp removal and replacement, today's evidence-based pulp therapies offer options to maintain tooth vitality in the face of pulp disease safely. Detecting problems early optimizes outcomes.