Oral Health Problems Can Lead to Increased Migraines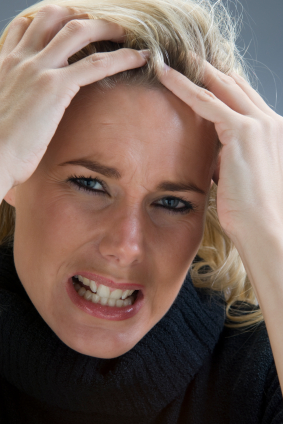 Are you suffering from bad migraines? There is a known connection between oral health and migraines, which you may not expect! If you have been experiencing increased headaches, it could potentially be linked to your oral health. If you are having unexplained migraines, it may be a good idea to visit us so that we can make an assessment and treat any problems.


Oral Problems That Cause Migraines

If your headache or migraine is starting with your teeth or mouth, there could be a connection. It is not uncommon for infections or other dental problems to cause you to suffer headaches, not just a toothache.

There are many oral diseases and issues that can cause headaches, but usually you will find that headaches caused by oral health are often the result of strain and tension around the mouth area.

If you wake up with sore jaw muscles every morning, you may be grinding your teeth during the night. It is common to not be aware of teeth grinding because most people do it when they sleep.

If you are experiencing migraines and have a 'bad bite', this could be related. A bad bite is when the teeth don't meet together properly when the jaw is shut, causing strain as your muscles work harder to chew food. This can trigger inflammation and pain due to the constant straining.

If you aren't practicing proper oral hygiene, this can also be the cause. Tooth decay can directly cause headaches in addition to toothache, or migraines may appear on their own, so it's hard to detect the cause without having an examination.

To prevent oral health related migraines, it is essential to attend regular dental visits to spot the early signs so that dental problems can be treated early. Call us today to schedule your next routine appointment.