If You Eat Mouth-Healthy Snacks, Can They Benefit the Rest of Your Body, Too?
Posted on 8/10/2020 by SRD Florence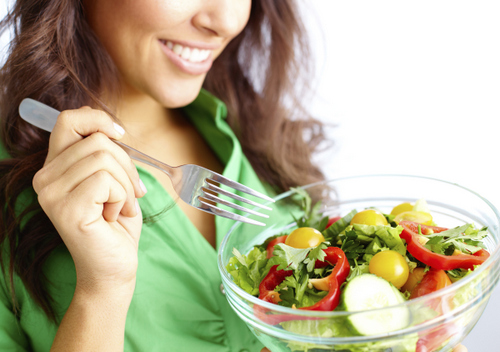 When it comes to foods that promote oral health, what's good for the teeth is also good for the entire body, and what's bad for the teeth is also bad for most parts of the body. Junk snacks can be as harmful to your teeth as they are to your body. Snacks with high sugar and carbohydrate contents have a greater tendency to cause tooth decay when they adhere to the teeth's surface for a long time and metabolic problems when consumed excessively.

However, some readily-available, highly nutritious, delicious snacks can help you improve your dental health and your overall health as well. The best snacks that are beneficial for both oral and overall health don't just come with lesser amounts of sugar and carbohydrate but they're rich in nutrients that are beneficial both to the teeth and the rest of the body, including calcium, potassium, phosphorous. They're also rich in antibacterial contents and are not acidic. As such, they promote an internal environment that's hostile to bacteria, but friendly to bodily cells.


The Best Mouth-Healthy Snacks That Are Also Highly-Beneficial to Your Body

You can get a good portion of your recommended daily allowances of various tooth-friendly nutrients from a hearty bowl of recipes containing ingredients like apple, cinnamon, carrot, and celery. The fibrous, crunchy textures of these fruits and veggies can clean out food debris, plaque buildup, and stains from your teeth. These foods also clear out bacteria that cause mouth odor and serve as natural breath fresheners. They also supply bodily cells with the essential compounds they need for their regular functions, including vitamins, minerals, proteins, calcium, and antioxidants.

A plant oil that occurs naturally in Cinnamon known as cinnamic aldehyde has been shown to possess excellent antibacterial qualities that neutralize bacteria in the mouth. Yogurts neutralize hydrogen sulfide, the chemical released by bacteria that cause bad breath, while they supply the body with essential amino acids. Nuts, dried fruits, and raisins are immensely beneficial to your mouth and your entire body as well.

Want more information on how what meals can help promote your oral health and your overall wellbeing? Reach out to us today to hear from our experts.