The Importance of Always Having Accurate Dental Records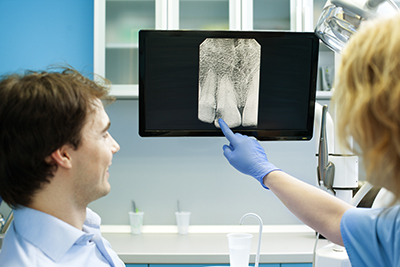 Like any other health provider, our dental office keeps thorough dental records for all of our patients. These records are critical for your continued dental health, no matter what your current condition is. Whenever you come into our office, our dental professionals will access your record to see what was discussed at the previous appointment and if there is anything to follow up on. Keeping dental records is crucial for you and any medical provider to understand your health history and to ensure good communication among your dental health providers. We can give you more details about your dental records when you contact us.


Knowing Your Dental Health History

It is important that you know your dental health history so that you understand any procedures performed in your past and how they may affect you in the future. For instance, if you have a crown, you can be more aware if something were to damage it. In addition, knowing your dental health history gives you more information about the conditions you may be at risk of. If you have had a serious dental infection or injury in the past, then you may be more susceptible to related conditions than someone who has never experienced them.


Communcation Between Health Professionals

Right now, our office can provide for all of your dental needs. But, we understand that life changes do happen that may mean you need to seek other providers. If you move out of the area, for example, we would need to ensure that accurate dental records are sent to your new provider. This is also important if we ever need to refer you to a specialist for any reason and they need to know your medical history. Even your non-dental medical professionals can benefit from this information as dental health can be strongly associated with other physical health conditions.

One example is that people with gingivitis are much more likely to have cardiovascular and respiratory issues, of which your health specialists should be aware. Contact us for more information on your dental health records.