How Hard Candy Affects Your Teeth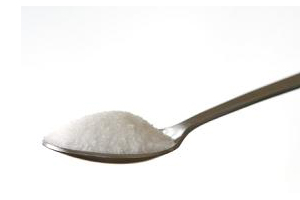 Kids love candy. We know that you know that, and the world knows that. After Halloween, that sack of candy they just collected from the neighborhood comes out in full force. You will find some in their sock drawer, some in the box under their bed, and a few selected goodies in their toy chest. This all-you-can-eat candy buffet once a year wreaks havoc on their teeth.

At Singing River Dentistry, and don't hand out candies to kids for sitting still during their examination and being a champ. It's the very thing that destroys teeth, and we aren't one to encourage such bad habits.

For all you parents who paste a healthy smile on their face while their kids are stuffing their mouths with candy, we have good news for you. Your kids can indulge in candy, but you need to put a limit on it, as well as wisely choose the ones that are not full of sugar.


Candies That Should Be Avoided
| | |
| --- | --- |
| • | Sticky and Chewy Candy: Gumdrops, caramel, taffy, etc. are some of the worst candies because they get stuck in between the teeth gaps. It becomes difficult for saliva to breakdown this residue, which then causes cavities. Sticky candy also causes significant damage by pulling out your fillings. |
| • | Hard Candy: This candy should be avoided completely if possible. Hardy candy lasts for a very long time, which gives harmful bacteria the opportunity to release an enamel-eating acid. As a result, not only do your teeth get affected but your gums too. |
| • | Sour Candy: The taste of this candy lingers in your mouth for a while. It also gives rise to the enamel-eating acid, which is why this is a "no" too. |
What Candy Does to Your Teeth

The way candy destroys your teeth is slow, but the effects are devastating. Sugar mixed with saliva is a breeding ground for harmful bacteria. In combination with the enamel-stripping acid, it destroys the layer of protection on your teeth that protects them from cavities. When children go to bed after eating candy and without brushing, bacteria transform into plaque, which then hardens into tartar. This leads to infection and tooth decay.

This is why it's important to eat candies in moderation and avoid the ones that cause your teeth harm. If you haven't taken your kids for a dental checkup in a while, then visit Singing River Dentistry. To schedule an appointment with or , call at 256-712-3549.