What to Do If You Have a Toothache When You Wake Up?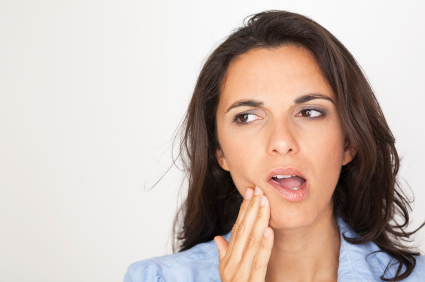 If you wake up with a horrible toothache, you want relief as soon as you can get it. You will certainly need to call us to make an emergency appointment, but there are a few things you can do right away that may help reduce the pain. Here are a few things to try, but if anything makes the pain worse, stop right away.


Look in the Mirror to Determine the Problem

Take a look in the mirror and see if you can find any obvious issue or problem. You may need to use a flashlight or have someone else examine your mouth if possible. Look for bleeding, any cuts on your gums, or any teeth that have cracked, broken, or are missing. Also, look for cavities that could have exposed the pulp of the tooth to the air. If you see a damaged tooth, do not poke at it or do anything that could cause additional damage.


Brush if Possible

Brushing may help reduce the pain you are in, so do not avoid it. If there is something stuck in a tooth that is the source of the pain, brushing may dislodge it. If you are unable to brush, at least rinse your mouth out with mouthwash or water. Doing so may also help you determine the source of the pain.


Call Us as Soon as Possible

Even if you find the source of the pain or start to feel less pain, you still need to call us as soon as you can. It is possible there is more damage than you can see. It can also be very difficult to see parts of your teeth, such as the backs of your front teeth, without our special tools. Call us as soon as you can so we can book you an appointment.