Flossing Is Always a Better Option than Toothpicks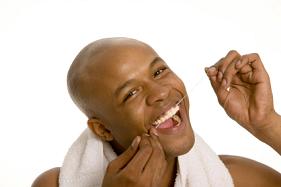 Dental floss and toothpicks are both designed to reach areas that your toothbrush cannot since these dental tools are meant to perform the same duties differently. Dental floss is a reliable way of accessing areas in your mouth that toothbrush bristles can't reach and get rid of unwanted particles. This makes flossing a better option than toothpicks.


The Risk of Toothpicks

These dental tools demand a delicate touch, and you should only use them to dislodge food particles between your teeth. If you have eaten meat and some small pieces get stuck in your teeth, toothpicks are the go-to option. These tools are only meant to dislodge stuck food particles and not clean the spaces between your teeth. Therefore, you should never force a toothpick between your teeth because it will damage them and the gum line. In fact, using oversized toothpicks can lead to serious dental problems like damaging the papilla.

They could also affect the gums between your teeth. When you regularly use oversized toothpicks, it can widen spaces between teeth, creating unpleasant and unattractive black gaps that will start accumulating food particles. Therefore, this makes toothpicks a risky option that can cause damage to your teeth. If you have to use a toothpick to get rid of stuck particles between your teeth, go for soft picks that won't cause damage.


Flossing Is the Best Option

Flossing is a better alternative when it comes to cleaning the spaces in between teeth. It gives you easy access to remote areas of your mouth and gets rid of tiny food particles. Unlike toothpicks, flossing is safe and will not cause damage to your gums. However, when flossing, you should avoid using too much pressure; excessive pressure could cause bleeding and other dental conditions. Contact our offices on the best and suitable dental tools to use while cleaning your teeth.