Reasons You May Get Mouth Sores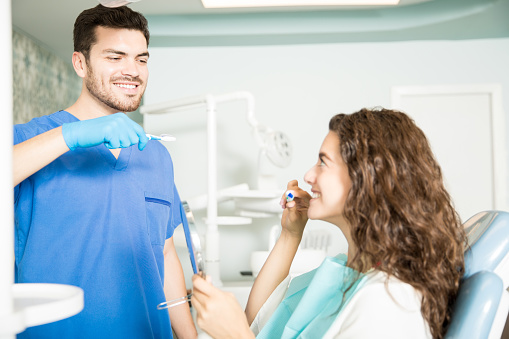 Mouth sores affect anyone regardless of age and gender. Mostly, mouth sores appear as soft tissues and can be spotted on your lips, gums, cheeks, and tongue.

They can also be spotted on the floor and roof of your mouth. Mouth sores can last for only two weeks and disappear on their own.

However, they could also be a sign of an oral condition that needs our care. Some of the reasons you might get mouth sores include cold sores, gingivostomatitis, oral thrush, and anemia. At Singing River Dentistry in Florence, AL our dentists and team can evaluate your condition.


Cold Sores

Cold sores could lead to the formation of mouth sores. They are mostly painful, red, and fluid-filled blisters that appear near your mouth and lips. You will notice a sharp, burning sensation in the affected area before the sore is visible.


Gingivomatitis

This is another common cause of mouth sores. It is an infection of the mouth and gums. As much this condition mostly affects children, it is also common among adults.

Gingivomatitis produces tender sores on your gums and inside of your cheeks. The sores appear yellowish and grayish on the outside and red at the center. This condition also causes mild, flu-like symptoms. It might also lead to pain when eating and drooling in some cases.


Oral Thrush

Oral thrush is a type of infection that is also associated with mouth sores. It is a form of yeast infection, which forms on the tongue and causes sores on your mouth and gums. The condition is mostly a sign of a weakened immune system among adults. When oral thrush advances, you will develop white bumps on your tongue, gums, and inner cheeks. Scrapping can get rid of these bumps.


Anemia

Another known cause of mouth sores is anemia. Symptoms of anemia occur when the red blood cells in your body are damaged, reduced, or impaired. As a result, there will be challenges transporting oxygen in your body. Mouth sores will develop during the early stages of this condition.

Getting the necessary treatment is very important during this stage. Request an appointment online with us at Singing River Dentistry for more information on the causes of mouth sores.