The One Visit Crown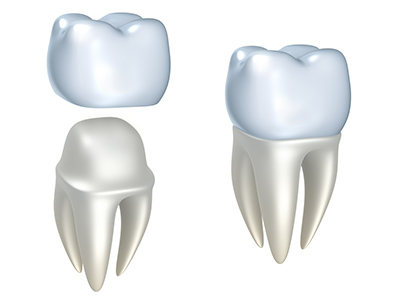 A one-visit crown is a new dental procedure that can save patients time, money, and discomfort. One visit means less time sitting in the dental chair and more time doing what you love! The best part? You don't have to wait for your tooth to be fixed before going back to living your life. A one-visit crown will also last longer than other temporary solutions because it is made with strong materials built up around the tooth, which creates a barrier against decay. Not only does this mean healthier teeth, but healthier gums as well! Here is everything you need to know about this procedure.


What Is The One Visit Crown?

A one-visit crown is a dental restoration that we can place in the same appointment as the preparation and impression. In most cases, this procedure doesn't require an anesthetic or multiple appointments. The tooth to receive a crown will need to have been diagnosed with advanced decay, or it needs to be broken down enough from previous root canal therapy so that when combined with adhesive factors for bonding, no additional material would even fit into the prepared space - leaving us only one option: a One Visit Crown!



Benefits of the One Visit Crown

The One-visit crown is a dental procedure in which tooth-colored material is used to create the restoration. The One-visit crown is done with digital technology. This allows us to see what we are doing when preparing and placing your new one visit crown on the same day as the treatment plan.

The benefits of having a one-visit root canal include no follow-up appointments, minimal discomfort, fast recovery time for your patient after leaving our office. Like most other procedures requiring anesthesia, there will be some soreness associated with it, but only until about 24 hours after they leave our office. I hope these benefits help you understand how better this type of root canal is compared to conventional treatments available today.

This type of crown is gaining popularity because it doesn't need concurrent visits to see us and many others, as highlighted above. If you have any questions about this procedure, reach out to us, and we will be glad to help you out.