What Browns Spots on Your Teeth Are Saying About Your Oral Health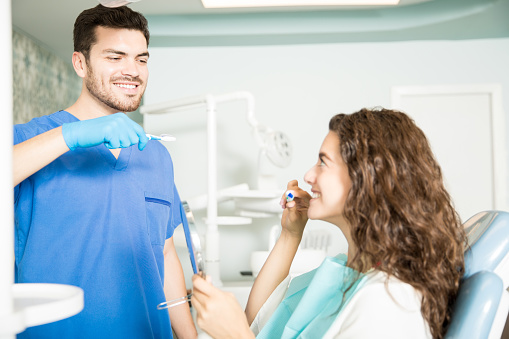 Good oral hygiene is ideal for good oral health. By brushing and flossing your teeth regularly, you avoid harmful conditions like tooth decay and gum disease. While maintaining good oral health, brown spots could be a cause of concern. The presence of brown spots on your teeth could mean you have an underlying oral condition.


The Causes of Brown Spots

The brown spots on your teeth can be subtle or noticeable. In most cases, the range in their shade varies from yellow to dark brown. While some brown spots look like lines, most of them appear like mottled patches. These patches can be uniform or irregular in shape. Brown spots are an indicator of poor oral hygiene. It could also be a sign of health conditions like celiac disease. There are several causes of brown spots on your teeth, and understanding some of them will help you protect your teeth against them.

The most common cause of brown spots on your teeth is smoking. Tobacco contains nicotine that's a common cause of brown surface stains. Apart from causing teeth discoloration, smoking can also lead to various oral infections like gum disease. Another common cause of brown spots on your teeth is foods and beverages. There are certain foods that will leave stains on your teeth after eating them. Drinks like coffee and tea could leave brown spots on your teeth if you fail to brush. This is why maintaining good oral hygiene is crucial in keeping your smile.

Tooth decay is also a cause of brown spots on your teeth. This condition erodes the outer layer of your teeth, making them change in color. The presence of plaque also wears your tooth down, changing its structure and appearance. If the bacteria or plaque isn't brushed off, it causes cavities and brown stains. Get in touch with us for more information on the causes of brown spots.