How does your oral health affect your mental health?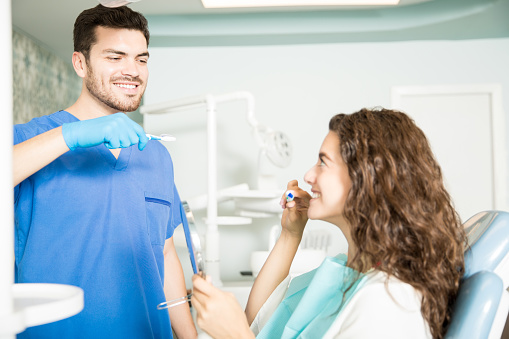 Having a perfect smile is the target for many people. It can make you confident at your workplace, home, and in your social circles. You will be able to do a presentation and talk to people without any fear. However, the reverse is true. If you do not have a bright smile, crooked or missing teeth, you might feel embarrassed talking to people and this is likely to weigh you down. Mental torture due to poor oral health is a serious issue and you should visit a dentist to ensure that you achieve a perfect smile. The following are ways in which your oral health affects your mental health.


Poor dental health can cause social anxiety

When you have bad breath, missing or misaligned teeth, you will have fear talking to people, therefore, increasing your social anxiety. You will be feeling stressed when asked to talk to people and this can lead to depression. You will shy away from social gatherings because of the fear of being looked down on because of the state of your oral. You can come to our practice if you have stress due to poor dental health.


Oral health is important for speech

Proper dental health is crucial for effective speech. Your teeth play a significant role in ensuring that you can pronounce words correctly. With missing teeth, you can be unable to talk effectively, and this can be a major cause of stress and depression. Therefore, to avoid the stress and depression associated with poor oral health, it is important to visit a dentist to correct the problem.


Pain due to cavities

The pain felt when you have a toothache can cause mental torture. You will have trouble sleeping which can increase your depression. You might also experience headaches due to this pain, causing you to have stress.

Visit our clinic to have your dental problems treated by top professionals. You can call us for a consultation and book an appointment.