Why Would a Busy Parent Want to Prioritize Their Oral Health?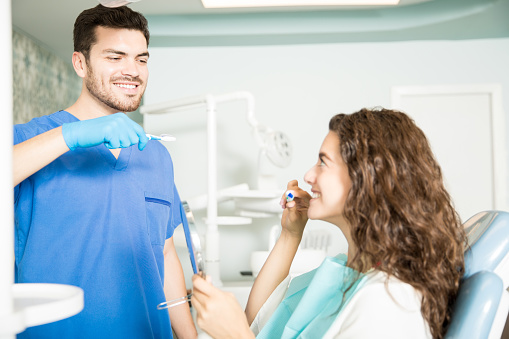 Being a busy parent makes it difficult to think about anything but your children. Some parents are not able to find time for their daily showers, to take a nap, or to read a book. Oral hygiene is definitely something that can not fall off of the radar for busy parents, because it can likely lead to much more serious issues.


Risks of Forgetting

Forgetting to brush your teeth a few nights in a row, or skipping out on flossing, may not seem like a big deal. However, skipping out on daily oral hygiene can lead to plague buildup, tooth decay, cavities, and even gum disease. Brushing twice a day, flossing, and using mouthwash will help keep your teeth sparkly white, but will also maintain the health of your mouth, limiting the dental issues that arise due to acids, leftover food particles, and unhealthy bacteria. It is recommended that brushing should last about two minutes, two times a day, that is only four extra minutes to spare that could save your teeth from much harm.


Tips for Busy Parents

Keeping hydrated during your busy day is a great way to help keep your mouth healthy. Water helps wash away food particles that may get stuck in the teeth, and it helps increase and maintain saliva production, which also greatly protects the teeth. Keeping multiple toothbrushes may also be helpful, maybe one in the kitchen and one in the bathroom, so that you get in the habit of brushing before or after chores and meals. Choosing smart snacking choices, limiting sugary beverages, and chewing gum are all habits that limit dental issues. It is also important to floss regularly.

Parents have busy lives, but oral health is important to keep on the long list of priorities. If you have questions about how to maintain oral health during your busy life, please call our office and we would love to help.