How to Care for Your Metal Braces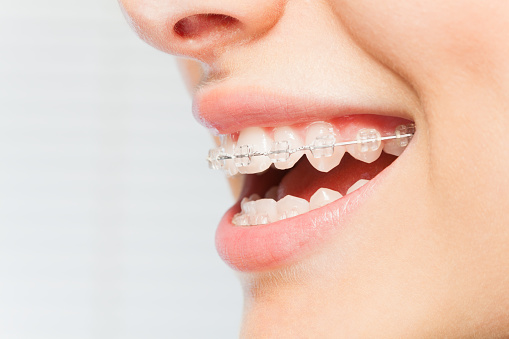 In order to take care of your metal braces, you need to have good oral hygiene and a regular appointment with our dental team. Your teeth and mouth may be sore in the first few days following the procedure. This is because your oral cavity is still adjusting to the metal braces. You may not be able to eat hard foods like nuts, candies, fruits, nuts, and more. Moreover, you need to dedicate more time to brushing your teeth and flossing regularly, at least twice a day.


Taking Care of Your Metal Braces

At first, traditional braces may seem like a hassle because of their constant maintenance, but it will surely be worth it after your treatment plan has finished and your beautiful smile has been revealed. Our orthodontist is here to guide you with the proper products to use after you have gotten your traditional metal braces. We would recommend products that will suit your needs and to make your gums and teeth healthier and stronger. Moreover, you should have an established oral health routine and regularly use toothpaste, mouthwash, and floss.

Brushing your teeth while having metal braces may become more challenging, but it is easy to learn how to do it. We will be here to guide you in achieving healthier oral hygiene with your metal braces. Always be cautious about the food you eat, avoiding overly hard or sticky foods, and be sure to drink plenty of water with your meals.


Maintain Regular Dental Appointments with Us

If you already have braces, schedule your appointment regularly on time to ensure that the treatment plan will commence smoothly. If you are experiencing pain and discomfort, you may opt to call us as soon as possible and let us remedy the pain. Our orthodontist is here to give you the most suitable treatment for you to achieve your dream smile! Come see us if you are ready to start your journey.