Five Tips for Choosing Your Dentist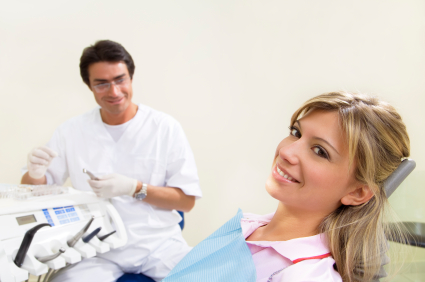 Looking for the right dentist is a daunting task for most people. But with the right tips, you can easily and conveniently get the best dentist. Although it will take time and effort, it will be worth it in the end. When selecting a dentist, it is important to be keen and wise. This is because they will be the ones providing all the dental services to you and your family. Here are a few tips that may help:


Think of Convenience

If you are always busy, you may find it hard to travel far to get dental help. Choose a dentist who is situated around your home and is always convenient.


Look for Referrals and Reviews

Referrals and customer reviews can be of great help. It will help you know how a particular dentist offers his services. If they are good, you can consider getting your dental services from the dentist.


Find Multiple Service Providers

Instead of going to different dental clinics, choose one that provides several services. In our clinic, you can get all kinds of dental services, which will help you save time.


Dentist's Credentials are Also Important

Certifications and other important documents can help you know if the dentist you want to choose is qualified enough to deal with dental issues. Some doctors may forge their records, and that is why you need to be very keen when looking at them.


Ask for Help from Friends and Relatives

If you have not been successful in your search, you can consider seeking help from friends or relatives. They may direct you to the best dentist around the town or show you to some sites that will help you find a good dentist.

Visit us at our clinic to see some of the services we offer, and if you find our services suitable, you may leave a review to help other people find us.