Causes of Gingivitis
Posted on 2/7/2022 by SRD Florence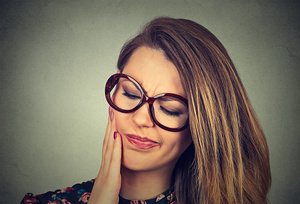 A healthy mouth is essential to a healthy body. An individual's quality of life can be negatively impacted by oral health problems. Diseases of the mouth should be treated as seriously as other diseases. It is important to properly diagnose and treat chronic infections. There are a few things you should look out for if you have gingivitis.


What is Gingivitis?

The early stage of gum disease is gingivitis. Most people do not even realize they have gingivitis since it does not usually cause pain. There are a number of symptoms associated with gingivitis, including swelling, redness, bleeding, loose teeth, and tooth sensitivity. Gingivitis doesn't always cause pain, so knowing what to look for is crucial, as well as seeing your dentist regularly for cleanings and checkups.

Plaque-induced gingivitis and non-plaque-induced gingivitis are the two types of gingivitis. Plaque-induced gingivitis can occur when you have excess plaque buildup as a result of medications, poor diet, etc. In addition to plaque-induced gingivitis, gingivitis can also be caused by fungi, viruses, bacteria, systemic conditions, wounds, or adverse reactions. The most common thing that causes gingivitis is poor oral hygiene. A poor oral hygiene routine creates a breeding ground for plaque and causes inflammation in the mouth. Further complications such as tooth loss can be caused by the destruction of gingival tissue.

Other factors that cause gingivitis include hormone changes, medications, smoking, poor diet, family history, and some illnesses. During female life stages like menopause, puberty, and the menstrual cycle, the gingiva can become sensitive and raise the risk of inflammation. Since your saliva protects your teeth, certain medications can affect oral health and reduce the saliva flow significantly, making you more susceptible to gingivitis. Regular smokers are more likely to get gingivitis than people who don't smoke. Smoking makes it more difficult for the gum tissue to repair itself. People who are deficient in vitamin C and consume large amounts of sugar are likely to develop gum disease. If your parents or anyone in your family has had gingivitis, you also have a higher chance of getting it too.