Preparing for Your Dental Visits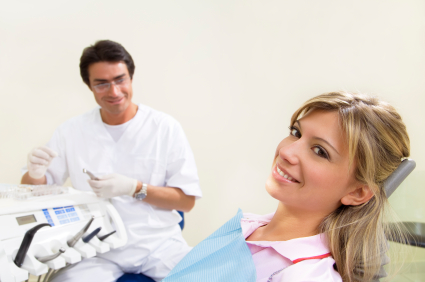 What should you expect when going to a dental clinic? As with any doctor's appointment, many things can happen. Here is a list of what you might experience on your first visit:


Filling Some Paperwork

When you arrive for a dental visit, you'll likely need to fill out some paperwork. This will include your contact information, insurance information, and medical history.


The Exam Room

After checking in, you'll be brought into an exam room where the dentist will take a look at your teeth. They'll probably take some x-rays and pictures of your teeth as well, which will help them diagnose any potential problems. The x-rays allow the dentist to see a "big picture" of your teeth and the bones that support them.


A checkup to see how your teeth are doing

The dentist will give you a checkup to see how your teeth are doing. They'll look for any cavities, gum disease, and other problems. If problems are discovered, the dentist will create a treatment plan.


Discussion of Treatment Plan

After the checkup and cleaning are finished, the dentist will discuss your treatment plan. This may include fillings, root canals, braces, or other treatments. You'll also get an estimate of how much the treatments will cost. You can ask any questions and set up a payment plan for the treatments at this stage.


Treatment

We can begin your treatments if you're ready to move forward. Fillings and sealants can be done right in the office, while root canals or braces may require an additional appointment later.


After Treatment Cleaning

Lastly, after any fillings are placed, or other work is finished, your dentist might suggest that you come back for a final cleaning before leaving. This not only gets rid of any remaining plaque but also helps protect against future problems with cavities and gum disease.

Preparing for a dental visit can be daunting, but it's important to maintain your oral health. You can feel more relaxed and prepared for your appointment by knowing what to expect. If you have any questions or concerns about preparing for dental visits, please don't hesitate to contact us. We're happy to help