How to Take Care of Dentures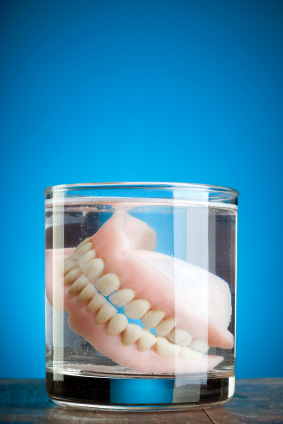 Have you lost your teeth and are looking for a solution to fix your smile? You might have heard of dentures but what exactly are they? Read through to understand what they are and how to take care of them after fitting.


What Are Dentures

These are artificial teeth that are made to replace missing teeth. Dentures can be partial or complete. They are made to look natural and enhance your looks. They are made from materials such as metal or acrylic.


How Do I Take Care of Dentures

Food particles stick on false teeth just like they do on your natural teeth. If you do not clean them, plaque buildup may lead to gum disease
Rinse after meals to remove food debris. You can place them on a towel to prevent breaking in case they fall and use water to rinse them. Clean your gum, tongue, inner cheeks and palate after removing them to remove plaque and adhesive used to fix them.

Brush them at least twice daily. Use a soft bristled toothbrush, warm water and recommended cleanser to clean them. You should not use toothpaste to clean them because it might contain some ingredients which damage them.

Soak your dentures in a soaking solution to avoid losing their shape from drying out. Do not use hot water to soak them as this makes them warp.
Follow up the scheduled visits for the dentist to clean and monitor your progress. This will help to correct things early before damage and also raise your concerns if you are experiencing problems.

Rinse before wearing in the morning especially if you use a soaking solution. The solution may make you vomit or burn if swallowed and cause complications. Visit our clinic for more information and to have your dentures fitted, call us to schedule an appointment.