What Is Wisdom Teeth Removal?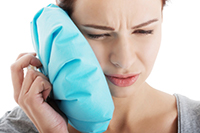 Wisdom teeth removal has become quite popular over the last decade, as many people have opted to remove their wisdom teeth in order to maintain healthy oral hygiene and avoid future issues with their mouths and teeth. But what exactly is wisdom teeth removal? And how can you prepare for this surgery? Read on to learn more about everything you need to know about wisdom teeth removal, including tips on homecare after the procedure.


What Happens After I Get My Wisdom Teeth Removed?

After your wisdom teeth are removed, it's important to follow the dentist or oral surgeon's advice for recovering. Resting at home with an ice pack is standard procedure after most oral surgeries, but you might be surprised at some of other recommendations. Here are a few more things you can expect after wisdom teeth removal: A· Pain meds: Over-the-counter pain relievers like ibuprofen or acetaminophen can help alleviate headaches and mild discomfort. If necessary, we will also prescribe stronger pain medication like Vicodin or Percocet that may help decrease swelling and alleviate pain. After several days, you should notice significant improvement.


Is There Anything Else I Should Consider Before Having a Tooth Extracted?

When you're deciding whether or not you should remove your wisdom teeth, it's important to consider how they affect your daily life. For example, if you've noticed that your mouth is continually sore after eating certain foods (such as sweet ones), it might be a good idea to consult with a dentist. If there are other signs of infection or inflammation in and around your wisdom teeth, we may need removal.


Tips on homecare advice after procedure.

So, after all that, how can you take care of yourself at home? And what should you do if things don't go as planned? Follow these guidelines for after your wisdom teeth are removed. Eat a soft diet: Your jaw will be sore for days and weeks after your surgery, so it's best to eat foods that are easy on your gums and tongue. Thinly sliced meat and chicken tend to be good options.