Issues Dental Bridges Can Fix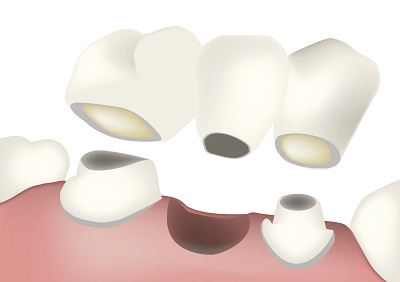 Dental bridges are a popular choice for missing one or more teeth. A dental bridge is a prosthetic device anchored to the teeth on either side of the gap in your smile. It can be used to replace one or multiple missing teeth. Here is what you should know about them.


What Are Dental Bridges and Their Types?

Dental bridges are false teeth that fill in the gaps left by missing teeth. There are several different types of dental bridges, and the type that is best for you will depend on the number and location of the missing teeth. The most common type of dental bridge is called a fixed bridge, which is cemented into place. Another type, called a cantilever bridge, is used when there is only one adjacent tooth. A pontic or artificial tooth is suspended from a metal or porcelain framework. A Maryland bridge is similar to a fixed bridge, but instead of being cemented into place, it is bonded to the back of the adjacent teeth. Resin-bonded bridges are also used to fill in gaps left by missing teeth. These bridges are not as strong as fixed bridges, but they are less expensive. Dental implants can also be used to support dental bridges. An implant is a metal post that is surgically implanted into the jawbone. Once the implant is completely healed, a dental crown can be attached.


Problems That Dental Bridges Can Solve

Dental bridges can be used to solve several different problems. If you have missing teeth, dental bridges can help restore your smile. They can also help prevent the remaining teeth from shifting out of place. Dental bridges can also help to restore chewing and speaking ability. Bridges can also support facial structures, such as the cheeks and lips.

If you miss one or more teeth, talk to our dentist about dental bridges. They may be the perfect solution for you.