Importance of Regular Dental Checkups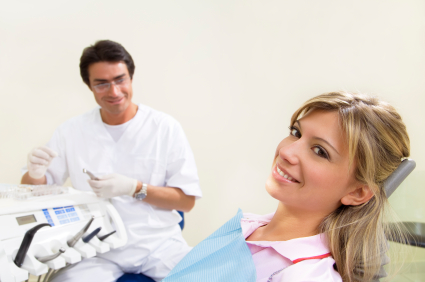 Some people think that regular dental visits are a waste of time. In fact, most people who believe dental visits are unnecessary are those who suffer from fear and anxiety during their first dental visits. Although a dentist's office seems scary at the time, you should think about the good side of it, which is gaining so many benefits. To know what will happen during your first visit to a dental check-up and why you need it, please continue reading.


What Will Happen At Your First Dental Visit

You will learn that dental visits are divided into two parts. First and foremost, the dentists will have a look at your whole oral condition by examining your gums, tongue, and teeth every visit. For better results, they might prescribe an x-ray so that they can see your mouth on the inside. Afterward, your dentist uses some tools like scrapers and small mirrors while cleaning your teeth. This cleaning is done to remove any tartar or plaque buildup. Later on, a follow-up plan will be issued to you as the dentists schedule appointments for further work, such as a filling or a root canal, if need be.


Prevention Of Future Issues

You probably think that a dentist just works on your teeth, right? If that's so, then you are wrong because there are other dental health parts to be looked at. One of the advantages of frequent dental check-ups is that a specialist gets to identify some tiny issues if there are any before they become large ones. In case your gums are in bad condition, or maybe a tiny cavity is seen, treatment is given instantly. Besides, some people experience gum and plaque buildup that can hide and become a huge issue in the future.


Save Your Money In the Long Run

When oral health issues are identified earlier, they are treated instantly, which is cheaper than later. When you let those oral issues become bigger, they turn out to be more complicated and expensive to treat. After all, your dental insurance will settle two cleanings per year.