Patient Testimonials

Florence, AL
We love to hear from you!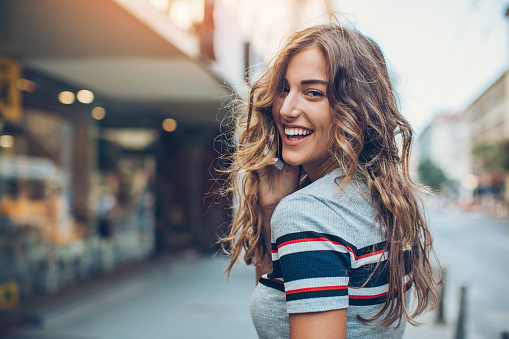 We love hearing from our patients, take a moment to leave us a review on facebook or Google.


Read what our other patients have been saying:
Kathy G.
I absolutely love this practice! From Dr. Westerman to every staff member, I have never been treated with more care, understanding and kindness by any dental practice. Dr. Westerman takes time to talk and get to know her patients and is so cheerful, knowledgeable and just overall wonderful. I can't find enough adjectives to say how happy she is making me with my new smile!
Pamela P.
My hygienist, Dawn, was wonderful!!! Very quick, efficient and friendly. Dr. Maples was very nice also!!
Terren H.
Dr.Westerman is the absolute best! She is so kind and truly cares about how you want your smile. She has helped pull me out of a major depression by making my smile better! I will never be able to thank her and the staff enough. Every single staff member is welcoming and kind. They make you feel comfortable and not embarrassed about anything at all! I would recommend Dr. Westerman and already have to anyone with dental issues.
Mizz L.
I've had 3 appointments at SRD on Hough Rd. so far. Wait time is minimal (even during covid), office is clean, and staff is courteous. Dr. Flippo was very nice and attentive. My preventative cleaning was great, very thorough, and gentle. Dr. Maples was a real pleasure. I appreciate that he told me each thing he was doing, and asked often how I was doing. He got a years long problem area resolved, and my teeth are looking great! I'm happy to have found a quality dentistry office!
Rob M.
Although going to the dentist for a teeth cleaning is not one of my favorite things, Natalie did a spectacular job cleaning my teeth. She is very gentle and thorough! She's just a great person and I enjoy her company while she's cleaning my teeth. Dr. Westerman is probably the best dentist I've had. She is very concerned about my dental health and is terrific at her job. I highly recommend these two dental health professionals and Singing River Dentistry in Florence, AL. Thanks!!
Tony S.
I have had a lot of visits to this place and I have never had a bad one. The wait time is always short and the atmosphere there is both pleasant and professional. Dr. Westerman seems to have a rare combination of sincere people skills and dental skills. She makes it seem effortless like any truly great professional can. She works circles around any other dentist I have been to, resulting in as few visits as possible, at the best quality anywhere. We are fortunate to have her here in Florence.
Adam G.
My family and I have always had good dentistry experiences, but, after switching to Singing River Dentistry, I can now say we've had a great dentistry experience. The staff is amazing. Natalie Johnson is our hygienist and she is a complete rockstar - easy to talk to, thorough, well educated & trained. Knowing dental work can feel very awkward, they do an amazing job helping you feel at ease. I completely recommend Singing River. They're top shelf.
Dale F.
I have been using Singing River Dentistry from their beginning. Even before, they grew and formed this service. The founders are strong Christian men with ideals of service to the people in their communities and the the world around them. Charity events as well as missionary involvement with their skills.

When they created this service, they carried over their dedication to the people who sought their service. The skills administered by their staff have been exceptional. The kindness, friendliness, and Christian attitude is evident in every aspect of your visit.
Chad J.
Love singing river dentistry. I've been getting my teeth cleaned by Natalie Johnson for several years and she always goes above and beyond making sure I'm comfortable and completely satisfied. She is Very knowledgeable about her job. Do yourself a favor and schedule your next hygiene appointment with her. You won't be sorry.
Peggy W.
I love Singing River Dentistry! They have an amazing staff! When I walk into Singing River Dentistry I am always welcomed with a smile and I never have to wait long. They are very thorough and always give good advice. I highly recommend Singing River Dentistry!
Penny B.
I love the environment and family feeling you get when you go here. The moment you sign in they are so friendly and genuine.

I have never had to wait for my appointment. They are always ready at the scheduled time. The assistant is on point with the dentist . You can tell they are a true team. They work so smoothly together. They are very professional and caring. They make sure I am comfortable and everything is ok with me!!!

Thank you singing river!!!!!!!
Jennifer S.
They were amazing! Took excellent care of me and my broken tooth. I suffered all weekend and first thing Monday morning they got me right in as a brand new patient. Had me taken care of and going home in an hour. Great staff, great dentist. Dr. Maples and his assistant Alex were fabulous! Kind, compassionate and caring. I can't say enough good things about the Florence office. I'll definitely be returning and referring others! Thank you for fixing me up ASAP!
Ben W.
Love going to Singing River Dentistry. Natalie Johnson, my hygienist, is the best! She is super friendly, helps you feel at ease, and gives you tips to help you improve.
Josh K.
My entire family LOVES SRD!!! But what makes it the most awesome is Natalie Johnson at the Florence location...she's so amazing! She does a great job and makes us all fee so comfortable. If you're looking for a new Dentist...look no further. You'll love the team at SRD.