Why Your Gums May Feel Like They Are Throbbing and What It Means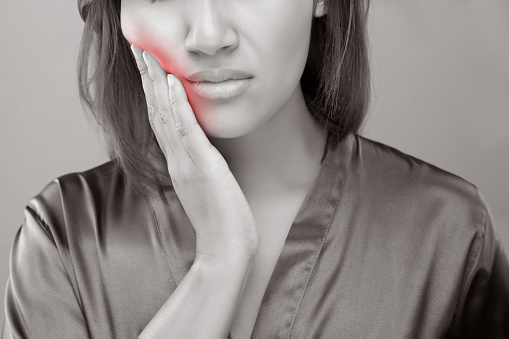 Painful, throbbing gums can make everyday tasks like eating and brushing your teeth extremely uncomfortable. The pain might be severe enough to distract you from work, school, or leisure activities. If your gums feel like they are throbbing, it is important to identify the cause - as throbbing gums can be a sign of a serious health issue.


Identify the Source of Your Pain

Pay attention to any other symptoms that accompany the throbbing sensation you are experiencing.

Do your gums or your face appear swollen? Are your gums discolored or bleeding? Do you experience pain while chewing food?

Any of these symptoms can be signs of a serious infection, so you should request an appointment online or call our Florence, AL office at 256-712-3549 right away.

Gum swelling and constant pain might also be caused by food that has gotten stuck between your teeth or in your gums.

If this is the case, you might be able to resolve the pain by simply flossing your teeth.

But if the pain spreads throughout your jaw instead of being localized to one tooth, it is possible that you might grind your teeth at night without realizing it. This problem can be solved relatively easily using a mouth guard that you wear at night.

However, constant, severe pain in your gums can also indicate an abscessed tooth, which is a much more serious issue. Either way, our dentists can determine the source of your pain and treat the problem, no matter how severe it may be.


Treating Gum Infections and Abscessed Teeth

Gum infections have a wide variety of causes, including poor oral hygiene, smoking, and certain medications or health conditions.

Your gums become infected when bacteria makes its way to the tooth pulp, which is the living tissue and cells inside your teeth. The bacteria then spreads to the root of the teeth, then your gums.

If left untreated, infections can cause serious periodontal disease or even spread to your jawbone. When an infection makes its way to the root of the tooth, this is referred to as an abscessed tooth. Abscessed teeth and gum infections are often treated using

root canals

, antibiotics, and deep cleaning.

If your gums feel like they are throbbing, please contact us today to set up an appointment.