Best Home Remedies for Toothache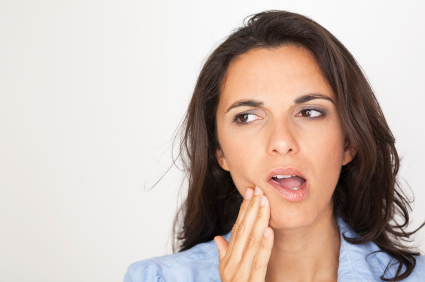 We've all dealt with a toothache at least once in life, and truth be told, it is nothing but painful, uncomfortable, and unpleasant, to say the least.

The worst thing about a toothache is that it can tend to occur without prior warning. While it's best to visit one of our doctors for treatment, that's not always an option.

So, it's ideal to know of some natural home remedies for toothache that may be available to provide temporary relief until you can actually visit us at Singing River Dentistry in Florence, AL.

Take a look at some of the best home remedies for toothache that you should know.


Salt Water Rinse

This is one of the most commonly prescribed natural remedies for toothache, mainly because it works most of the time. As we all know, saltwater is a natural disinfectant that can heal oral wounds and reduce inflammation.

So, if you ever experience pain in your teeth, mix some salt and warm water in a glass and use it as a mouthwash.


Clove

This is a popular culinary spice that has long been used to treat toothaches, even in ancient times. The oil from cloves significantly helps reduce inflammation and can numb the pain in your tooth temporarily, sometimes even permanently.

There are numerous ways to use clove for pain prevention.


| | |
| --- | --- |
| • | Put a whole clove onto the tooth that's causing pain and hold it between the upper and lower teeth while keeping your mouth closed. |
| • | Make a paste using ground cloves, add a few drops of olive oil to it, and apply it directly on the tooth. |
Garlic

This is another common culinary ingredient that has long been used for its medicinal properties. Garlic works as an excellent pain reliever and can help treat toothache to a great extent.

All you need to do is crush a garlic clove to make a paste and apply it to the affected area in your mouth. You can chew a fresh clove of garlic if making a paste is not an option.

For a checkup and more tips, contact Singing River Dentistry today at 256-712-3549. We will do a thorough checkup of your teeth and give you recommendations to help reduce and get rid of your toothache.