How Digital Radiography Is Changing the Face of Dentistry?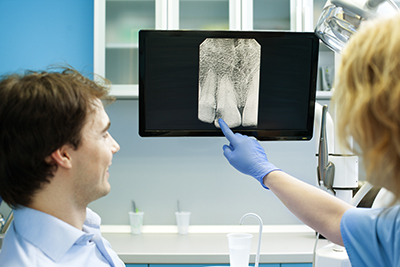 X-rays are a vital component of dentistry. Until a few years ago, traditional x-rays were the only way we could get a good look at what is going on in your mouth. Traditional x-rays, however, have many drawbacks and the wait time often gets very frustrating.

Thanks to modern technology, digital radiography has now become the standard.


How Digital Radiography Benefits Dentists?

The best part about digital radiography is the amount of time it saves. When you come into Singing River Dentistry with a dental issue, all we need to do is place a chip in your mouth and we will get the results of your dental issues on our screen within minutes.

You no longer have to worry about visiting a radiology lab to get your x-ray done. Digital radiography delivers instant, efficient, and accurate results that we can save for future references. It does not involve the use of harsh chemicals that are bad for the environment and your health. Dental radiography also does not emit any radiation and it's safe for pregnant women and young children too.


Quicker Results and Better Resolution

One of the major ways digital radiography has changed the face of modern dentistry is people no longer have to wait for their results. We can begin the right line of treatment instantly because we know what is going on.

Digital radiography has made life easier for our professionals and our patients. These results can also be sent out via email or saved in a cloud-based digital folder for easy access. This ensures no records are misplaced. Even if you switch professionals, your record would be available for the next professional to review.

Digital radiography is a massive gift technology has given the world of dentistry. If you want to see how you can benefit from this amazing technology then please do visit our Florence, AL office. Request an appointment online today!