Do You Feel Veneers Once They Are On?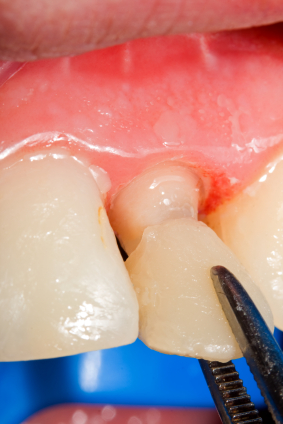 Veneers can be a great solution to physical misfortune or damage.

Dental veneers, especially porcelain veneers, are a great solution to a healthy mouth and smile. Many may wonder if dental veneers feel like real teeth, or if they feel more like an addition to the mouth rather than a part of it. If dental veneers are installed correctly they should be comfortable.

Call us today at 256-712-3549 to schedule a veneers appointment with our Florence, AL dentists and team of professionals at Singing River Dentistry.


What Are Veneers?

Dental veneers are essentially thin covers for the teeth. These covers may hide imperfections such as chipped teeth, gaps in between the teeth, or teeth that have an abnormal shape. Veneers can also be used to cover teeth that may have been discolored over time, giving you a new healthy looking smiling. A common type of veneer is made out of porcelain. Porcelain veneers are strong, natural-looking, and they do not stain easily. Typically, porcelain veneers are long-lasting.


How Are Veneers Comfortable?

Yes, if dental veneers are applied by our dentists they should feel comfortable after the normal adjustment period. Eating, talking, and doing anything with your teeth should feel completely normal, and you should not notice the veneers. The dental veneers are made from impressions of your teeth so they are unique to your mouth and should fit well.

Teeth need to be filed down in order to create a normal fit for the veneers, but the veneers should not make your teeth appear bigger, but should keep your teeth looking normal and healthy.

Veneers can be a great solution to imperfect teeth, and may bring back the confidence you once had, or always wanted. Veneers are individually crafted and should fit seamlessly to your teeth. If you are interested in learning more about dental veneers, please contact our office. Let us help you find a smile you can be confident in.