TMJ/TMD

Florence, AL


One of the most common causes of jaw pains and facial muscle discomfort is temporomandibular joint disorder (TMD).

The condition is used to describe any dysfunctions around the jaw area, including when your hinge joints are not properly aligned.

The temporomandibular joint (TMJ) is a hinge joint that connects the jawbone to the skull, and allows for chewing, talking or eating. The muscles around your TMJ are very fragile and full of nerve endings, and for this reason, if anything is to go wrong, severe symptoms might arise.

Whether you have symptoms of TMD yourself, you suspect it in a family member or you just want to learn more about TMD diagnosis and treatment, feel free to speak to one of our professionals here at Singing River Dentistry to schedule a consultation.

We provide first-class oral and orthodontic care at our Florence, AL location!


What Is TMJ? What is TMD?

Although the two abbreviations are commonly used interchangeably, TMJ is not an illness.

TMJ stands for temporomandibular joint, the hinge joint that connects our jaws to the skull. This joint is surrounded by complex body parts like joint pads, muscles, and tendons, and should any damage occur, it can lead to serious illness and symptoms like inflammation and pain. This complete structure allow us to move our mouths, talk and chew our food.

TMD, as mentioned above, stands for temporomandibular joint disorder, and refers to "any dysfunctions" in or around the whole TMJ area.


Symptoms Of TMD

TMD often causes severe pain and tends to come and go sporadically. Sometimes it can last for years if the condition has not been given any attention.

Every case is different, but the most common symptom that you may experience is severe pain in the jaw. You may also discover a popping sound when you open and close your mouth, or terrible migraines that appear sporadically.

Some other common symptoms include earaches with no signs of infection, toothaches and intense jaw pains when chewing. Swelling often occurs which makes it even more difficult to perform simple tasks.

For a professional diagnosis, our experienced dental and orthodontic experts will perform a thorough examination and come up with the best treatment plan for you.


Causes Of TMD

The most common cause of TMD is an injury to your jaws.

Incidents like a heavy blow to your jaw can lead to TMD.

Some other causes also include clenching your teeth when stressed or sleeping, which can puts excessive pressure on your joints. Arthritis in the joints and the cushions built into the jaw joint moving out of place can also lead to TMJ problems.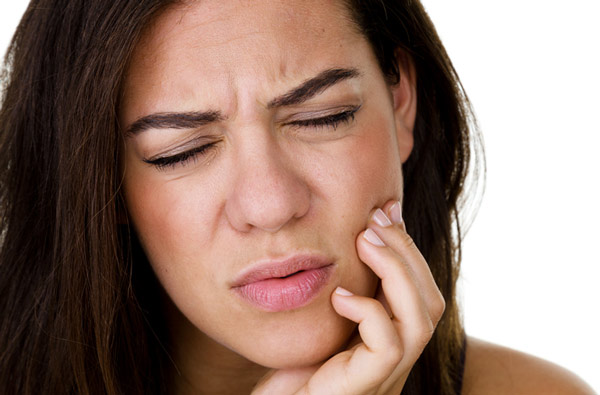 How Is TMD Diagnosed?

Our professionals will diagnose the cause of TMD with you, using the latest technology and innovative techniques.

Our doctors will most likely start with a physical exam and will ask you questions about your past health conditions. Our professionals will use MRI scans, X-ray, and CT-Scans to get the most accurate information about your jaw health.


TMD Treatment

If you are experiencing mild TMD symptoms, they can improve on their own within a few days or a couple of months depending on the situation. Mild symptoms are usually treated naturally by resting, eating soft foods and using medicine to reduce the swelling and pain. For more severe cases, our professionals often suggest teeth be replaced or restored with dental implants, crowns and bridges.


Schedule an Appointment

TMD left untreated can lead to chronic pain, inflammation, and swelling. For this reason, reach out to us today. Singing River Dentistry is always here to help! You can contact our office at 256-712-3549 to schedule a consultation or to speak to one of our professionals.