Tooth Extraction

Florence, AL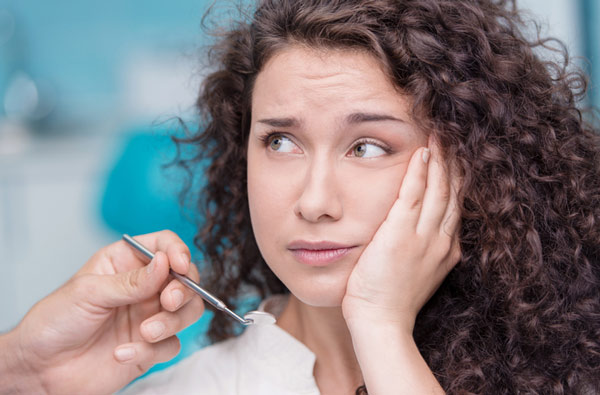 While modern dentistry, and our team of professional dental experts here at Singing River Dentistry strive to repair, restore and preserve your natural teeth, there are still cases in which a tooth or multiple teeth may need to be extracted.

Our gentle tooth extraction techniques and numbing options will put you at ease throughout the procedure.


Reasons For Tooth Extraction

We may recommend an extraction when other procedures are unable to reverse the damage to the affected tooth, or when there is inadequate space for newly erupting permanent teeth, which could lead to misaligned teeth and impaction. In preparation for orthodontic treatment an extraction may also be recommended. When teeth cannot be saved through a root canal, we will need to perform a tooth extraction to save the bone and gum tissue.


Types of Tooth Extractions

There are two types of extractions. A simple extraction, and a surgical extraction. A simple extraction removes a tooth that is visible above the gumline, while a surgical extraction removes teeth that have broken off or have not fully erupted above the gumline. Our expert team will provide you with the care and comfortability you deserve, whatever the reason is for your need for an extraction.


Best Candidates for Tooth Extraction

You may be a candidate for tooth extraction if your tooth has been damaged or broken, and is unable to be repaired by dental bonding, filling, or with a dental crown. If you have problematic wisdom teeth, you may also be a candidate. Wisdom teeth can become impacted underneath the gumline and can do more harm than good. They also increase the risk of infection. If you're getting braces or other orthodontic work done, you may need to have a tooth extracted to make room for others as they shift into their proper position.


What to Expect During a Tooth Extraction

Extractions are performed under the use of anesthesia to ensure comfortability during your procedure. The type of sedation used may vary depending on the extent of the extraction, and whether or not you have any dental anxieties.

For a simple extraction, one of our experienced dentists will use cutting-edge tools and advanced techniques to gently remove the tooth. During a surgical extraction, one of our highly qualified dentists will carefully make small incisions in your gums in order to reach the tooth. Sometimes the tooth is broken into smaller pieces for easier removal. After the tooth is removed, we will close the incisions in your gums.


Tooth Extraction After Care

Our skilled dentistry professional will provide you with specific aftercare instructions following your extraction. This process may vary, depending on the complexity of the extraction you had done. Over-the-counter pain medication may help with relieving any possible swelling to your mouth following the extraction. In some cases, you may be given a prescription for pain medication and antibiotics. You may need to arrange for an alternative ride home, depending on the method of sedation used during your procedure.

Our team of highly qualified dental professionals is committed to providing you with top-notch oral health care. In addition to any recommended follow-up appointments, it is important that you continue to schedule appointments for routine examinations and cleanings, so our team can monitor and maintain your oral health care after an extraction.


Schedule an Appointment

A dental extraction at Singing River Dentistry can help improve your oral health and the appearance of your smile. You can contact us at 256-712-3549 to schedule an appointment or screening with a member of our highly qualified dental team to learn more about simple and surgical tooth extractions.