Tooth Loss

Florence, AL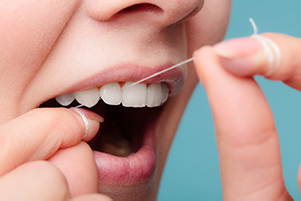 Having a missing tooth can be inconvenient for anyone.

It is difficult to maintain your smile after losing your tooth. Besides affecting your smile, tooth loss can result in several other oral conditions.

If you just suffered a tooth loss, our team at Singing River Dentistry in Florence, AL is ready to help you fix the problem.

Knowing some common causes of tooth loss and ways to prevent them will go a long way in keeping you healthy.


What Causes Tooth Loss?

There are many causes of tooth loss. Missing teeth can affect anyone's smile, no matter their age or gender. An evaluation of our patients reveals the following as the most common causes of teeth loss.


Dental Cavities

Dental cavities pose a great risk to your oral health. They are also one of the major causes of tooth loss among adults. Cavities often start as small lesions and then later develop into serious conditions.

If you don't treat cavities on time, they can spread to other parts of your teeth and cause significant damage. In most cases, cavities affect the crown or the visible part of your tooth, making it a challenge to smile in public.

The condition then advances to the root of your tooth and weakens its structural integrity.

At this point, little can be done to save your tooth. The only option is for us to perform a tooth extraction. If you want to prevent this from happening, contact us as soon as you notice symptoms of cavities.


Tooth Fracture

Fractures are caused by physical impacts. When your tooth sustains a huge hit during a physical activity or fall, or accident, it may fracture or break.

You can also fracture your teeth when you bite on extremely hard surfaces like ice. In most cases, fractures result in missing teeth.

Unfortunately, there is little you can do to prevent dental fractures, especially in accidents.

However, you can wear protective gear to protect your teeth from aggressive impact when engaging in physical activities. When the tooth sustains an extensive fracture, little can be done to save it other than extraction.


Periodontal Disease

Also known as gum disease, periodontal disease is another common cause of tooth loss. Just like tooth decay, gum disease can spread to other parts when left untreated. This causes further damage that can be hard to reverse.

The periodontal disease advances into periodontitis, which affects the tissues surrounding your tooth. When the support tissues are removed, the tooth becomes loose and can fall out by itself. Thankfully, you can prevent this outcome by having our team treat periodontal disease in time.

Read More About Your Periodontal Care
Read More About Periodontal Maintenance


Effects of Tooth Loss

No matter the kind of missing teeth you have, you will suffer from the resultant effects. Tooth loss often has several effects that can harm your oral and mental health. Our experts have pointed out the following as some of the common effects of tooth loss.


| | |
| --- | --- |
| • | Speech problems: When you have missing teeth in your mouth, you are likely to experience speech problems. For you to speak clearly, you need to place or hold your tongue against your teeth. When some teeth are missing, you will find it difficult to articulate some words. Most of our patients with missing teeth in the front say they experience speech-related problems. This makes tooth loss quite a setback. |
| • | Low self-esteem: People that look good generally have high self-esteem. A smile is one of the key pillars of someone's looks. You could develop low self-esteem if you have a missing tooth, especially in the front. Your face can drastically change when you have several missing teeth. This can affect your self-image, social ability, and general perception of life. People with missing teeth might shy away from showing their smiles. Thankfully, you can fix your smile through restorative dentistry. |
| • | Chewing problems: Missing teeth can also result in chewing problems. Your mouth functions as a unit and will need a whole set of teeth to chew properly. If you have missing teeth in your mouth, chewing food becomes a challenge. You will be forced to chew on one side of the mouth. This can result in digestive problems and malnutrition. That is why it is crucial to replace missing teeth as soon as possible. |
| • | Teeth shifting: The gap left by missing teeth can force the realignment of the remaining teeth. Naturally, your teeth are designed to be in constant contact next to each other. When you experience tooth loss, the remaining teeth will start moving and shifting in search of lost contact. Contact teeth shifting can distort your smile and affect the shape of your smile. |
| • | Gum problems: Missing teeth can also increase the risk of gum problems. When the bone supporting the tooth is exposed, it damages the nearby gums. Consequently, you will start experiencing gum recession. Lack of good oral hygiene also increases the risk of tooth decay and periodontitis. |
Missing Teeth Replacement Options

There are several ways you can replace missing teeth. Here are some of them.


Dental Implants

Dental implants are the gold standard in teeth replacement. This option involves placing a screw inside the jawbone and then fixing a crown on top of it.


Dental Bridge

You can also replace missing teeth with dental bridges. With this treatment option, two crowns are placed at either side of the dental bridge in support of the crown.


Dentures

Dentures are a great option for those who have lost many teeth. You have the option of using partial dentures or full dentures. What makes dentures unique is that you can remove them from your mouth anytime.


Schedule a Procedure to Replace Missing Teeth with Your Florence, AL Dentists Today!

If you have lost your teeth due to any reason, our team at Singing River Dentistry is ready to help you replace them. We offer specialized reconstructive dentistry that will help restore your smile. Call us today at 256-712-3549 to schedule your appointment. We look forward to meeting you!