What Are Dental Crowns?

Florence, AL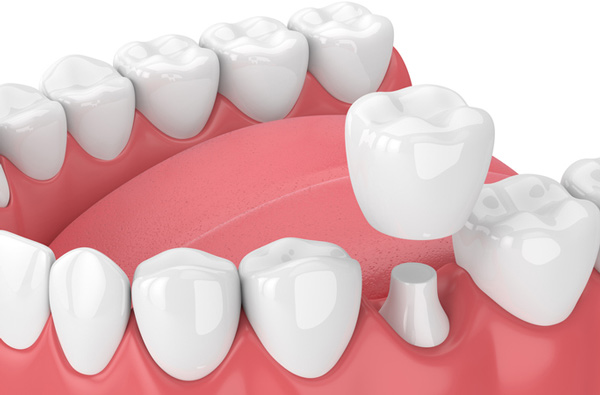 At Singing River Dentistry we know crowns. A crown can be thought of as a dental cap. It is a restorative, sometimes cosmetic, procedure in which a "shield" is put around a tooth or dental implant. Crowns are used to improve the strength of teeth, stop decay, protect teeth from cavities, prevent teeth from breaking, restore a damaged tooth, hold a bridge in place, or for cosmetic changes that aren't possible with other treatments.


The Basics of Normal Dental Crowns

While dental crowns do offer excellent, long-lasting results this process does require multiple office visits. Our dentist(s) will evaluate your needs and suggest the best treatment path on a case by case basis. At your first appointment, we will determine if you need an onlay or ¾ crown which covers some of the tooth or if a full-size crown is needed. We then examine your teeth to make sure a crown can be supported, then file the tooth to prepare it for the cap. If a tooth is damaged or broken, it might need to be filled before a crown is applied. If there is any risk of infection or injury to the pulp of a tooth, a root canal might be necessary before a crown can be placed.

Once the tooth is correctly shaped, an impression is taken and sent to a lab for the permanent crown to be manufactured. Before leaving the office, we will protect your tooth with a temporary crown made of stainless steel. Your permanent crown needs to be custom fabricated by a method which requires intense heat, which is why it is manufactured off site and this process cannot be completed inside the mouth.

Your crown can be made of several different materials or combinations of materials. These include metals (especially gold), porcelain fused to metal, all resin, all ceramic/porcelain, or pressed ceramic. The material of your crown is determined by need, appearance, cost, and durability. We will review all of these options with you to find the bust customization to fit all of your dental issues and concerns.


Permanent Placement

When your permanent crown arrives, we will remove the temporary cap and replace it with the new one. Anesthetic might be used so our dentists can effectively fit the crown and adhere it in place with a special cementing compound. The placement of your crown is very important as it must be comfortable, but also function like all of your other teeth. Correct placement also determines the long-term health of a crown as a poor fit can lead to a build up of bacteria resulting in tooth decay. Post-treatment care is relatively simple, but you will need to avoid hard or chewy foods which can possibly damage the crown. If you clench or grind your teeth at night, we advise using a mouthguard to further protect the crown.


Schedule an Appointment

Singing River Dentistry has been placing crowns for a long time and can help you find the ideal solution for damaged, discolored, or misshapen teeth. Call us today at 256-712-3549 and take your first step to a healthier, happier mouth.